Petroglyphs, Symbols, Carvings, & Rock Art
Rock Formations, Stonework & Monuments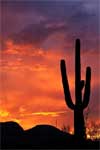 Users browsing this forum: No registered users and 0 guests
Road Trips, Rendezvous & Gatherings
Ancient Historical Research Foundation
Ancient American Presentation and Slide Show
I recently came into the possession of an ancient oil lamp, but I am afraid I know little about it. I was hoping someone here might be able to provide some information on it.
I know it was picked up In Jordan quite a few decades ago. My best educated guess is that its 6-8th century AD and might possibly have been crafted by the Romans. I did find this source while I was researching: … lamps.html
Ahcient Historical Research Foundation Facebook Page
Ancient Historical Research Foundation
Would anyone happen to know some information about oil lamps of this kind?
Oil Lamp 4.jpg (63.3 KiB) Viewed 215 timesOil Lamp 3.jpg (73.37 KiB) Viewed 215 timesOil Lamp 2.jpg (64.68 KiB) Viewed 215 timesOil Lamp 1.jpg (57.87 KiB) Viewed 215 times
Ancient Historical Research Foundation
artifactcollectorPosts:1Joined:Sat Jun 24, 2017 10:06 amTopPost a reply1 post Page1of1