Create your own personal set by combining a necklace or pendant with a matching bracelet and/or earrings.
Coins & Antiquities from Ancient, Greek, Roman, Celtic & Medieval period to 19th century
We have a special interest in Medieval seals and artefacts from the Middle Ages and the Post-Medieval period.
All other types of jewellery are ranged by period:
At the request of some of our visitors and users of online forums a selection of archived items will be kept available online. A start has already been made, more will be added in the future.
A varying selection of special collections are grouped by subject. Some of our current collections include:
Medieval Siegburg stoneware drinking beaker, small size
Central Gaul, Danube Celts, Boii, 1/24 gold stater
Ancient Greece, Thessaly, Larissa, Æ tetrachalkon
Fibula and broochesRingsTilesReligious artefactsShipwreck coins & artefactsWriting tools & documentsNew Ancient Jewellery
A small selection of Chinese and Japanese works of art can be found under Oriental.
Antwerp, coin weight for gold Angel, J. de Backer
Great Britain, silver Sixpence 1593, Tower of London
Artefacts – Ancient, Roman & Celtic
A new category Ancient Jewellery has been created to accomodate the increased selection of jewellery.
For all other countries, Medieval and Post-Medieval coins are classified by the country of origin. Miscellaneous coins can be found under Various (Carolingian, Crusader States and the Ottoman Empire).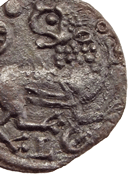 Spain/France, Perpignan 1 Real 1596, siege coin 1644-45
By adding various materials and using modern techniques a variety of styles is created, ranging from elegant and classic to a more contemporary look.
Curieweg 11 E – 3208 KJ Spijkenisse – Nederland
Ancient Greece, Cilicia, Tarsos, AR Obol
Our selection of antiques and collectibles from the 16th century (Renaissance, Tudor and Dutch Golden Age) to the 19th century (Victorian) can be found under Post-Medieval. Occasionally we have some antique books or modern reference manuals available. Check the separate books section to see what we have available.
New additions are regularly showcased on our Facebook page.
Graafschap Vlaanderen, Brugge, dubbel vuurijzer 1478
Tip: The filter Status can be used to distinguish between archived and available items in the webshop.
Browse our selection of coins, weights, jetons (rekenpenningen) and medals from various countries and interesting periods in European history. We have a special interest in coins from the Middle Ages and the Low Countries (Dutch Provincial).
Ancient Greece, Kings of Lydia, Kroisos, AR 1/12 stater
Ancient & Medieval coins, antiquities, jetons, medals & coin weights
Ancient, Egyptian & Roman glass beads jewelleryInspired by timeless classic designs we offer exclusive handmade jewellery with ancient and Roman beads at affordable prices. Here you can find both jewellery with exclusively ancient beads as well as more elaborate designs.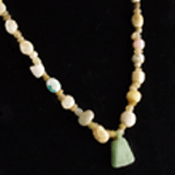 NumisAntica offers authentic and affordable artefacts, European and Oriental works of art, relics, coins, jetons and weights.
AntiquitiesOur collection of antiquities and artefacts covers various interesting periods in European history. Currently these include the Bronze Age, Greek, Roman, Celtic, the Dark Ages & Migration period to the late Middle Ages.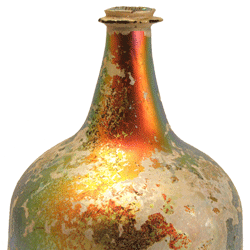 The coin galleries include Ancient & Greek, Roman & Byzantine and Celtic coins. The Low Countries are divided by period: Medieval and 1506-1815 (starting with the reign of Emperor Charles V).