***GROSS WEIGHT 1LB*** (Calcium Carbide and Container)
HQ Company has been the primary provider of small quantities of Calcium Carbide for years.
1lb. Cans can only be shipped USPS because of hazmat regulations.
***NET WEIGHT IS 12.8 OZ*** (Calcium Carbide)
Calcium Carbide for use in Carbide Lamps
Get the latest updates on new products and upcoming sales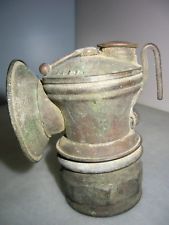 the carbide worked well in my miners lamp. i would buy from hq company again
This is one of our best selling items
I have a small collection of carbide lights and had never found a reasonable supply of carbide so I could use them.. This fit the bill perfectly. When I finish I can inert the can with nitrogen or argon. Thanks for an excellent product and hopefully I will be purchasing more later. The light is much more intense than expected.
Due to postal service hazmat shipping regulations the gross weight of the calcium carbide and the container cannot exceed 1lb.
Now available, 1 lb.(GROSS WEIGHT) can of Calcium Carbide! This one pound of carbide can now be shipped through the postal service without costly Hazmat fees. For use in Carbide lamps and blackening of gun sights for match shooting.
Colorado Springs, CO 80904Call us at 1-Subscribe to our newsletter
For the highest quality U.S. made Calcium Carbide make sure its from HQ Company!