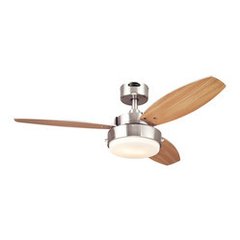 Jelinek cork wall and ceiling tiles compliment your imaginative, decorative and functional ideas. These cork tiles are available in a variety of patterns and thicknesses. Acoustical cork tiles, cork bark wall tiles, insulation cork wall tiles, standard and tackboard cork tiles, cork wall paper, Jelinek Cork Mosaic.
Learn more about cork wall coverings and the benefits of using cork on walls in thisvideo. Watch Now.
Cork coverings are a naturally decorative and modern alternative to traditional wall and ceiling coverings. These cork wall coverings are available in a wide variety of unique styles, patterns and shades to compliment any dcor or furniture style, and will add character and warmth to any room. Outstanding room designs created using cork to accent or contrast walls or ceilings.
Cork Wall & Ceiling Panelsare a naturally decorative alternative to traditional coverings. Available in a variety of patterns to compliment any decor. Though this cork wall covering tends to be more decorative than the more traditional looking coverings, the tiles are also functional – acoustical, insulation, pushpins (depending on thickness). These panels are 12 x 24 with three thicknesses to choose from:Standard(3mm or 1/8 thick),Tackboard(6mm or 1/4 thick) andAcoustical(13mm or 1/2 thick).
Cork and Dry-erase Wallpapers:Cork wallpaper has all the beauty of cork providing a rich, natural look to any wall. Dry erase wallpaper is just that – it makes any surface a dry-erase/white board.
Sign Up for the Jelinek Cork Group Newsletter>
Besides being decorative, cork coverings are also functional. Available in a variety of sizes and thicknesses, these decorative coverings can also serve as tack and pin boards without damage to the cork. Ideal for offices, childrens rooms, and any other area where pinups are wanted. Cork is a natural insulator – both to temperature and acoustically.
Insulation Cork Wall Tileswere designed for insulation purposes yet have multifunctional uses. Possessing excellent heat/cold insulation properties as well as acoustical insulation & anti-vibration properties, insulation cork tiles can also simultaneously function as wall/ceiling tiles and tackboards. Available in both dark and light grain.
The Cork Store Product Category ListingCORK WALL & CEILING COVERINGS
1- (toll free USA/Canada) or International +1-
Application consists of using a water-based contact cement also available fromJelinek Cork.
The Cork Store Product Category Listing
Natural Cork Top Wall Tilesare individually produced directly from the bark of the cork oak tree. These tiles give walls, ceilings and other surfaces a uniquely natural look.