Frankincense has a CALMING effect on our nervous system. It is great for nervous tension and nervous exhaustion – love this oil for end of day jitters and fatigue! It is very uplifting! It is also quite amazing to use during prayer.
Song of Songs is all about love and fertility and you can tell by text:
— supports a FAB nights sleep – going to try this tonight – applied to the crown of my head, back of my neck AND on my spine
Cedarwood oil contains the highest amount of sesquiterpenes. This literally means Cedarwood is brain food! This is why it helps us relax and focus. Great oil to use to focus and concentrate with. And has the best price tag too! About $11ish wholesale.
Cypress is a cooling oil and is very calming! Because it is great at harmonizing our blood flow, it also is good for any type of monthly issues, ladies.
Today I am applying Cedarwood to the base of my skull and to the bottoms of my feet so I can focus preparing for my week ahead.
Sandalwood contains the fourth highest concentration of sesquiterpenes of all the oils- (90%). Sesquiterpenes deprogram misinformation. Used for…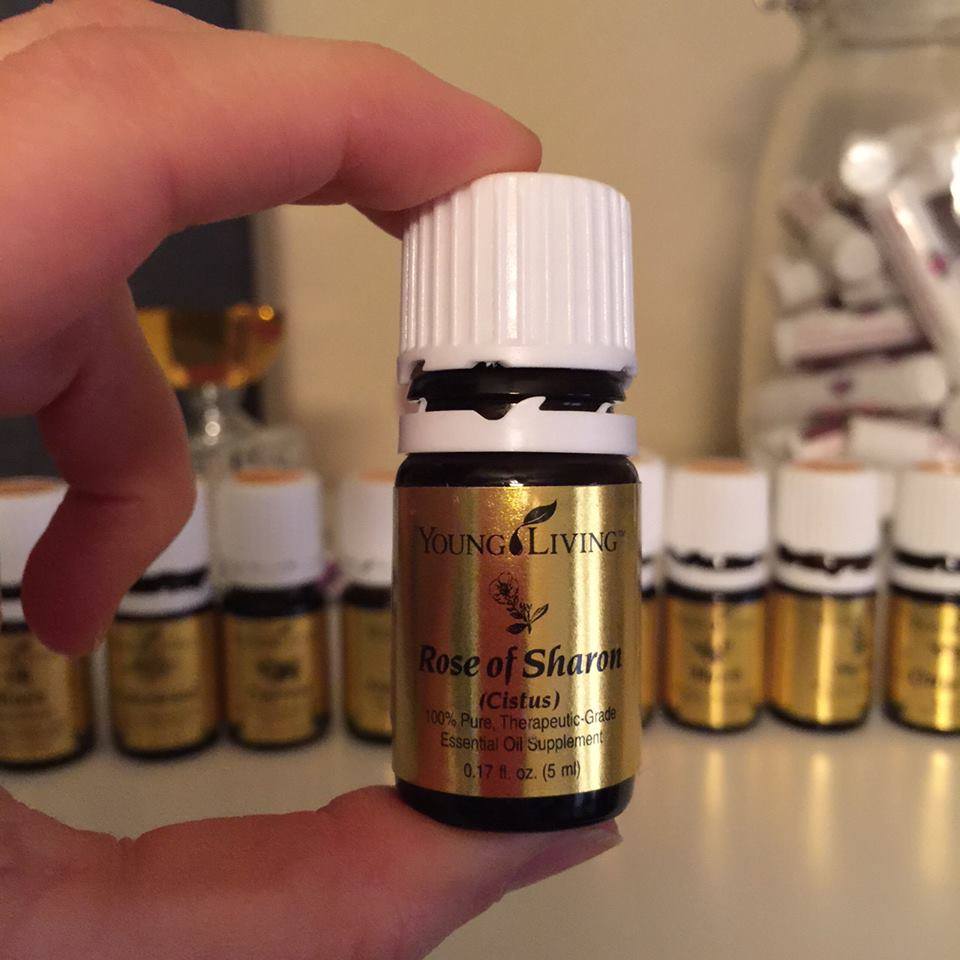 Notice that the monoterpene alpha-pinene is also found in Myrtle, Galbanum, Frankincense, Cypress, and Spikenard and may be the principal component responsible for the reprogramming function in all of these oils.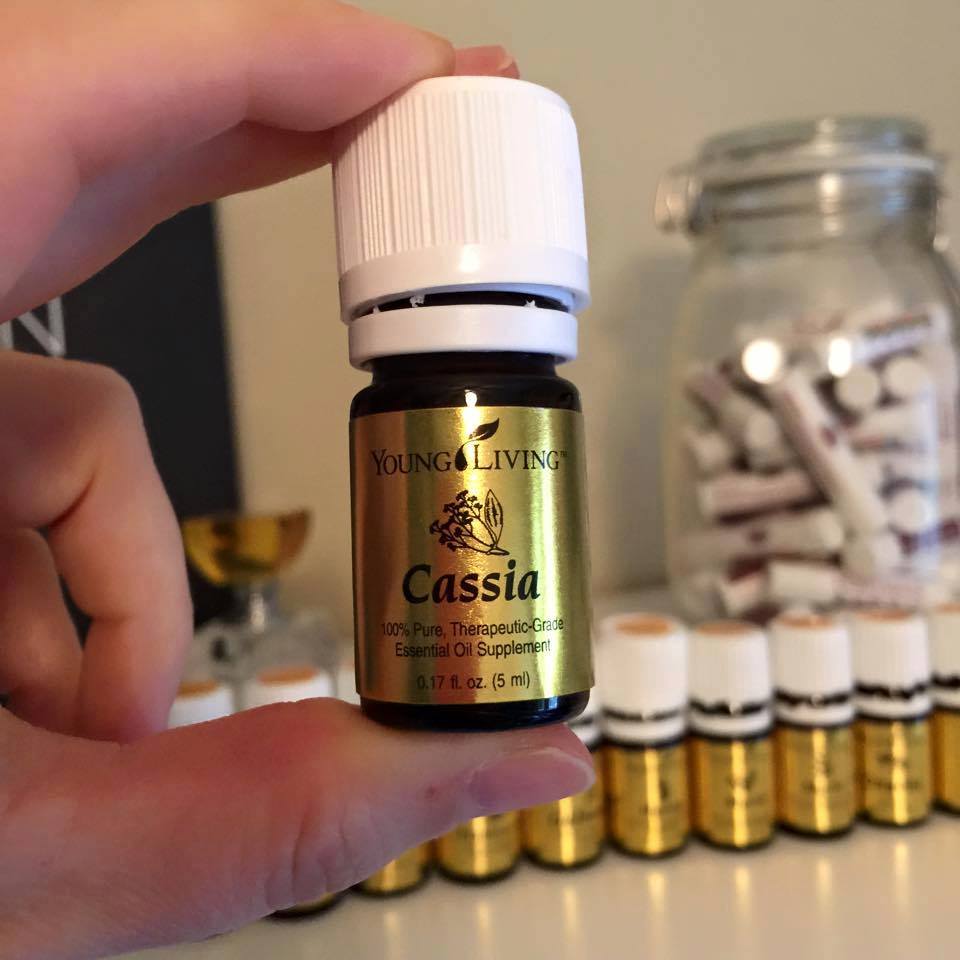 DID YOU KNOW? Myrtle oil is found in these YL blends: Inspiration, Endoflex, Purification, R.C.
SCRIPTURES: Genesis 6:14, Isaiah 44:14, 41:19, Kings 9:11, Song of Songs 1:17
Bonnie O:Frankincense is one of my favorites! I use it for everything from emotional strength topically to my personal skin care blend! This is my go to oil!
I love Sandalwood (sold separately as our Royal Hawaiian Sandalwood).
Suzanne H:I diffuse it every night along with lavender and/or peace and calming. Love its scent.
A little know fun fact…Frankincense gum was charred to produce a black powder called kohl, used by Egyptian women to paint their eyelids! I always wondered what kohl was when I read about it … now I know! Young Living sells the resin and you can suck on it and even chew it a little. People chew on it daily in the Middle East and have incredible oral hygiene because of it.
Ancient Uses: Holy anointing oil – it was said that not all of life is sweet and nice…that the galbanum and its scent reminds us of this.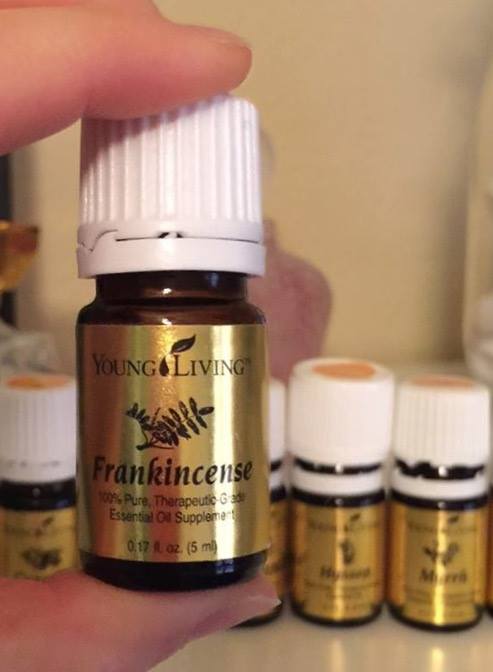 According to the emotional patterns book, Cedarwood is good for the emotion: CONCEIT. Cedarwood helps us know who we are and allows us to be comfortable in our own skin without being cocky. This is critical for any of us looking to be successful and confident!
Ancient Uses: Religious ceremony, purification from ritual uncleanliness
Exodus 30:34 – And the Lord said unto Moses, Take unto thee sweet spices, stacte, and onyche, and galbanum; sweet spices with pure with frankincense:
Jana K:I love putting this one on my chest to support my lungs!
According to Aromatherapy for Healing the Spirit:
12 You are a garden locked up, my sister, my bride; you are a spring enclosed, a sealed fountain. 13 Your plants are an orchard of pomegranates with choice fruits, with henna and nard, 14 nard and saffron, calamus and cinnamon, with every kind of incense tree, with myrrh and aloes and all the finest spices.
FUN FACTS (from the Healing Oils of the Bible book by David Stewart):
Laura K:Im so glad you posted this! I have been practically living off of Gathering lately – I just cant stop smelling it. So I sat down the other day to look at what all was in it and see if I could figure out what it was about it that was so appealing. I knew what all the other oils in it smelled like except for Galbanum.
I just want to touch on this today as we talk about Hyssop – many of these Bible oils were used as the holy anointing oil and for the releasing of sin. From what I can gather the holy anointing oil blend is actually the ketoret (this is what it is a called in the Torah or Old Testament.) The ketoret was also used back then to ward off smells from animal sacrifices but the rabbinic teachings tell us that this is merely scratching the surface. The word ketoret means connecting.
3) F-YOU. Yes that is what the book says!! When you feel like you want to give a middle finger to the world … it is Frankincense you need! I like to say – I need that Frank you oil…LOL!
Its an oil ONLY FOUND in this Oils of Ancient Scripture KIT. Its not sold on its own as a single.
Here are some modern uses for Sandalwood:
I love the smell of cinnamon and cassia smells just like that except maybe even a bit sweeter! But while its aroma is similar to cinnamon, it is chemically and physically different! Cassia derived from Hebrew quddah, meaning amber or quetsioth, meaning bark like cinnamon. Greek work is kasia meaning trees that resemble acacias.
The emotional patterns book explains that Cistus is for the emotion of being a Rescuer. It calls for us to say I express my self-reliance while applying to the lower abdomen. I absolutely love this one – I kind of think of it as the antidote for wanting to be an overprotective mom and for the NAGGING impulse we all have around the house!
Rose of Sharon is available under the name of Cistus oil and is an ingredient in ImmuPower blend, KidScents Tender Tush, Oola Balance, The Gift, Valor II and Peace & Calming II.
Emotional support: According to Aromatherapy for Healing the Spirit: Onycha is a sedative oil and is good for the over thinkers and worriers in here. This oil soothes and stabilizes us and allows us to be nurturing to ourselves and to others.
According to the emotional patterns book, Sandalwood is for the emotions of: Co-dependency, Dread, Fear and Terror.
Cedarwood can also be found in these blends:
The emotional patterns book described this as being the oil for Terrormakes sense given that it is a soothing, sedative type oil. It allows you to surrender and feel safe. It smells sweet and soothing.
Cypress is for the emotion of Disrespect. If you feel you deserve respect and arent getting it – you likely need Cypress. It will help you free yourself of insecurity. Apply to the chest.
Sandalwood is good for those who tend to overthink things and worry. According to the book: Aromatherapy for Healing the Spirit: Whenever we over-invest in seeing specific outcomes to our efforts – especially out of need for security – sandalwood oil helps re-establish an acceptance of reality as it is. By quelling the mind as an incessant tool of analysis and expectation, sandalwood actually frees it as a creative source, always present in the here and now.
Emotional support…now here is where Cypress will really GRAB you…get this…
Twelve Oils of Ancient Scripture™ contains the twelve most significant oils found in the Bible. Young Livings wish in bringing them to you is that you will savor and enjoy the beautiful fragrances and intriguing histories of these precious pure essential oils.
According to the book, Releasing Emotional Patterns with EOs, Frankincense is for these three emotions…
Emotional support: helps those who have feelings of being worthless and allows us to shine with our individual gifts!
Niccole P:What oil is that? It looks beautiful and rare. – My 10-year-old son
— supportive of female reproductive and endocrine systems!
Some use this oil in a calming roll on blend (recipe blog) because it helps focus on the positive so we can learn from any situation instead of feeling beaten down.
The book, Aromatherapy for Healing the Spirit, contains a whole section Benzoin and now I know what it is!
Cypress wood is durable and strong right? Well this is the effect it will have on the user…it will stabilize you and strengthen you.
Gretchen C:2 drops nightly on the crown of my head gives the best sleep, mmmm sleep. Also when I feel a bit too high strung, 1 dr on the crown of my head takes me down a couple notches. Its a must on monthly ER order, that and Lemongrass but thats for another post.
Scriptures: Numbers 24:6, Psalms 45:8, Proverbs 7:17, Song of Songs 4:14
So Benzoin or Onycha is tapped from a tree just like Frankincense! The resin was traditional burned and inhaled. I dont know if any of you are into Chinese medicine but this is for cold and damp constitutions and for those with spleen-pancreas support. For this pattern a nice blend of Onycha, Cardamom, Ginger and Cedarwood would be helpful this sounds absolutely divine! I think it would smell amazing and be very soothing on the chest and abdomen both!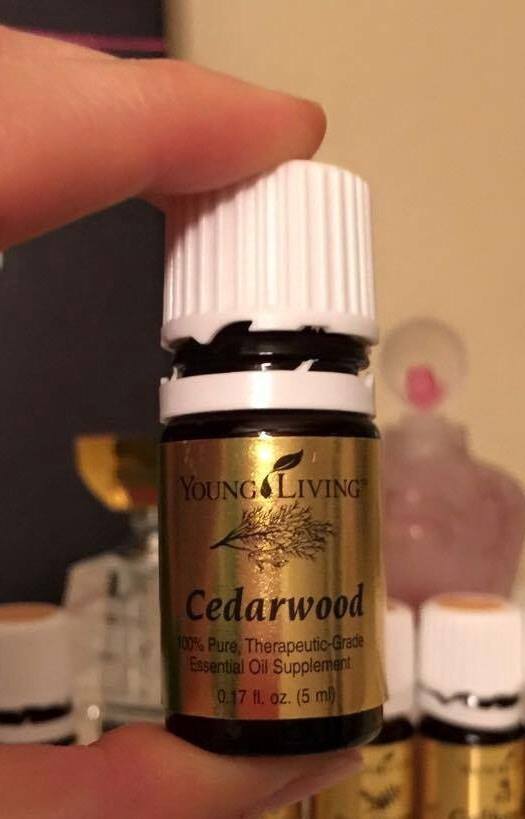 One more thing…if you have a hard time with letting go of the emotions from your day sprinkle some frankincense on the door to your bedroom or your front door. Pray over the doorways of your home and what you let in your home. It bless your home and keep the negative stuff outside it by anointing your home with oil and a prayer covering.
Dissolved in ethyl alcohol, it has been used for more than 200 years as Tincture of Benzoin, (Google that to see how it has been used). Vanillin aldehyde gives onycha its characteristic vanilla aroma. Also called: Benzoin, Friars Balsam, and Java Frankincense.
FUN FACT: Cistus is something to use to support normal blood flowso you can work out what that means in your reference materials.
— Also something to try – combine with Eucalyptus and Geranium and a carrier oil (dilution of your choosing) for a chest rub during those DRY winter months.
Ancient uses: Myrrh is a very powerful antioxidant making it protective against aging skin. It was used in ancient times to support wrinkled, chapped, and cracked skin. Pregnant mothers anointed themselves to elevate feelings of well-being. They also believed it would protect their unborn children from generational curses. (Exodus 20:5, 34:7; Numbers 14:18; Deuteronomy 5:9) Diffused and inhaled during labor to reduce anxiety and facilitate calmness and massaged on perineum to facilitate stretching. Used after childbirth to suppott the stretched skin. Customarily it was used used on umbilical cords of newborn, which symbolically is meant to cut off generational curses inherited from ancestors.
You can only get Onycha in the 12 Oils of the Ancient Scripture kit. It does not come as a single. It would be best to use in blends and ointments/creams to make it stretch even further!
I remember back when I first got the oil. Everyone was raving about for sleep. I didnt like how it smelled but used it on our feet at night anyway. And wow! It worked! It does help support a restful nights sleep and it has been so great for helping wind my family down at the end of a long day.
Cypress can be found in the following blends: Aroma Siez, Aroma Life, R.C.
I am not going to lie…this oil isnt the best smelling. It is VERY earthy. It is so unlike all of the other oils in this kit! It is actually in the blend Gathering from YL which I very much enjoy. But it does have a very earthy smell too because of the Galbanum. So what makes this oil special to me? I have to say we own this oil in this kit and outsideof it. It smells like dirt – but we love it. It is very grounding. When combined with Frankincense and Sandalwood, its frequency increases dramatically.
Cedarwood helps us to stand firm and provide strength even when faced with big challenges.
Someone once told me this oil smells like Honey and I couldnt agree more. I am really enjoying this one! In the Bible its called Rose of Sharon but today we call it Cistus. Young Living sells the same oil with both labels. Its sold as a single as Cistus andin the kit as Rose of Sharon.
You can also grab the Frank resin in two ways – by purchasing a resin burner (yes it comes with a bag of resin – woot!, or by getting the Essence of the Season kit. These are usually only available this time of year.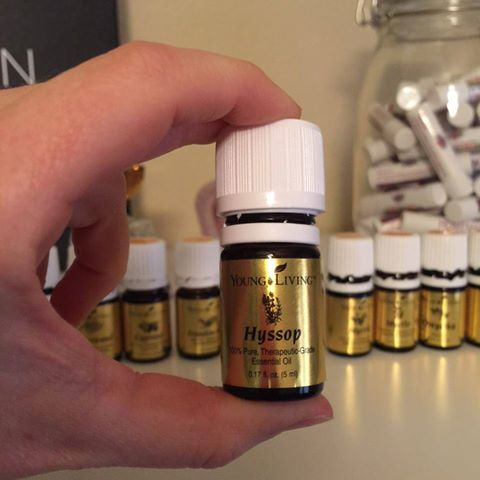 According to the Healing Oils of the Bible book by David Stewart:
Cypress wood was used to build many ships, cathedrals and houses AND even Noahs ARK because it is extremely durable and never shows signs of age! Many cemeteries are graced with beautiful towering cypress trees for this reason!
Frankincense is distilled from a resin. The tree must be 40 years old before any resin can be extracted from the tree! YL sells three different species of Frankincense…boswelia carterii (the one that comes in your starter kit), boswelia sacra, and boswellia frereana.
This oil HOT, HOT, HOT! Make sure you dilute it!
Egyptians carried cones of fat on their heads containing Myrrh that would melt in the desert heat and keep their bodies bathed in Myrrh and other oils.
Inspiration, Sacred Mountain, Brain Power
Elaine H:I diffuse cedarwood at night. I love the smell and how it helps me relax!
Emotional support: The amazingly awesome book, Releasing Emotional Patterns with Essential Oils, points out that Myrtle is for the emotion of Suppression of Life. What does that mean? It means this oil is good for those who need human contact.
Cassia can be found in a few blends too: Exodus II, Light the Fire, Red Shot
What do folks use it for now? Its a favorite oil in my home during winter when we are all trying to stay healthy. Sound and soles of feet is where we apply most. Dilute, its hot. If youre Its stuck and you cant unscrew it run it under some warm water and it should come undone. Once the oil is exposed to oxygen it will try to turn back into resin so it may start looking a little crumbly around the edges of your Lead. Its trying to turn back into the resin form which looks like little pebbles almost.
— skin care (in fact, that is how I used it today – I have sandalwood in my homemade face serum which is on my blog)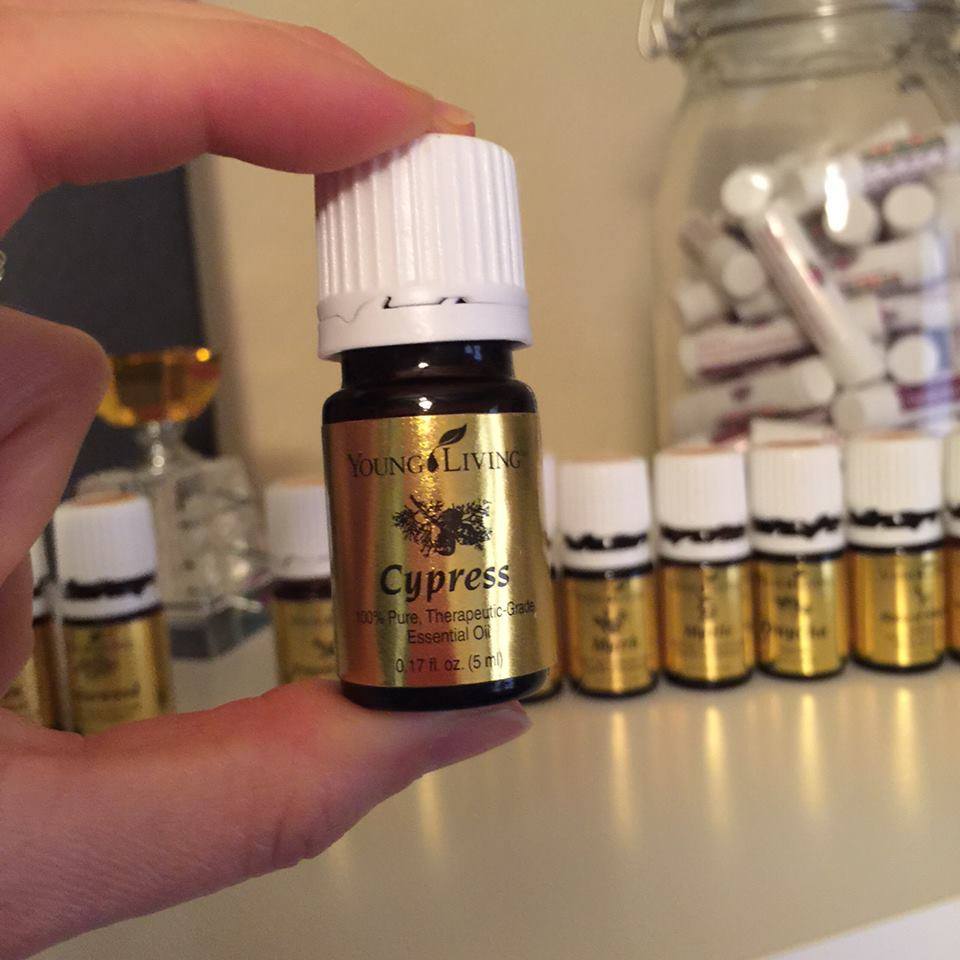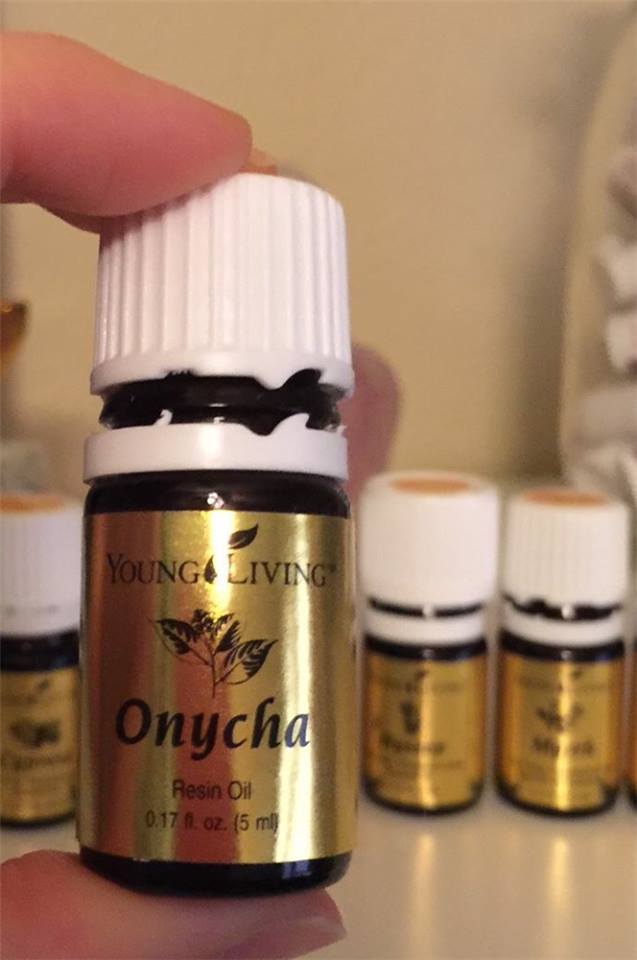 Rebecca A:I always applied it to my neck and over my heart as a perfume. So glad to read maybe over the lower abdomen would be more effective! It has a beautiful aroma!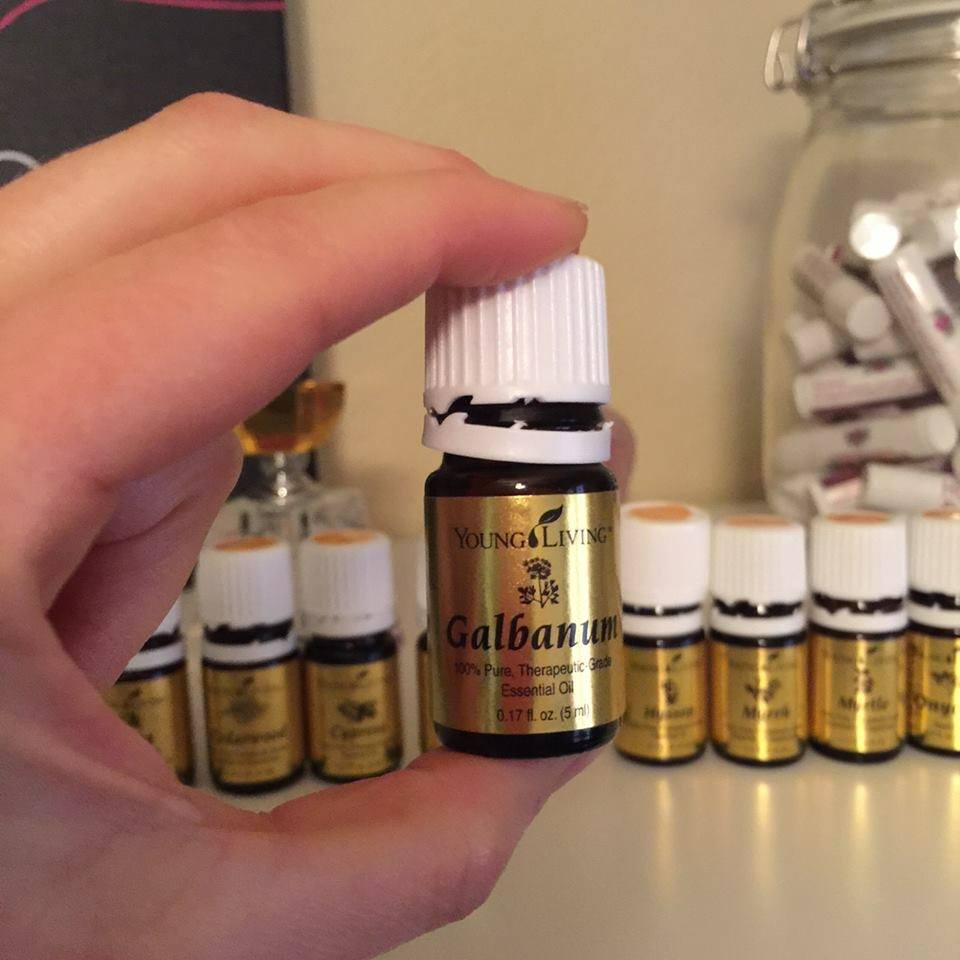 Crystal G:I diffuse it every night for my little one. I am interested in using for emotional support, but it relaxes me so much I worry it would relax me too much when I need to be awake!
Cedar appears repeatedly in the bible, and according to the Song of Solomon was used to build Solomons temple. The name Cedrus originated from the Arabic word kedron, meaning power. So Cedarwood is an essential oil which provides strength.
One thing I will say – dont try to diffuse it – I think this is a good one to just apply to the feet and/or chest!
— Sandalwood is a cool oil so it is excellent for damp heat and phlegm. I apply sometimes to the bridge of my nose. It is also great for supporting digestion – those of a hot nature.
Cypress helps us cope with change! Who doesnt want that?
Exodus 30:23,24,25 — take thou also unto thee principal spices, of pure myrrh five hundred shekels, and of sweet cinnamon half so much, even two hundred and fifty shekels, and of sweet calamus two hundred and fifty shekels, and of cassia five hundred shekels, after the shekel of the sanctuary and of oil olive a hin: and thou shalt make it an oil of holy ointment, an ointment compound after the art of the apothecary: it shall be an holy anointing oil.
Emotional Support: Galbanum has a strong effect when blended with Frankincense and Sandalwood in gathering our emotional and spiritual thoughts, helping us to achieve our potential. I can attest to this feeling and I often use this oil combined with the other two for this reason or as part of the blend Gathering!
arm which has been recently discussed as being the actual gold mentioned in the bible as what was given to Jesus by the 3 Wise Men! We are going to distill it! Whos excited about that?!). All three are resins. It was also used by Esther to prepare for her marriage.
This oil is also found in the GeneYus KidScents blend, Exodus II, Gratitude, Highest Potential, Oola Balance, Oola Grow, The Gift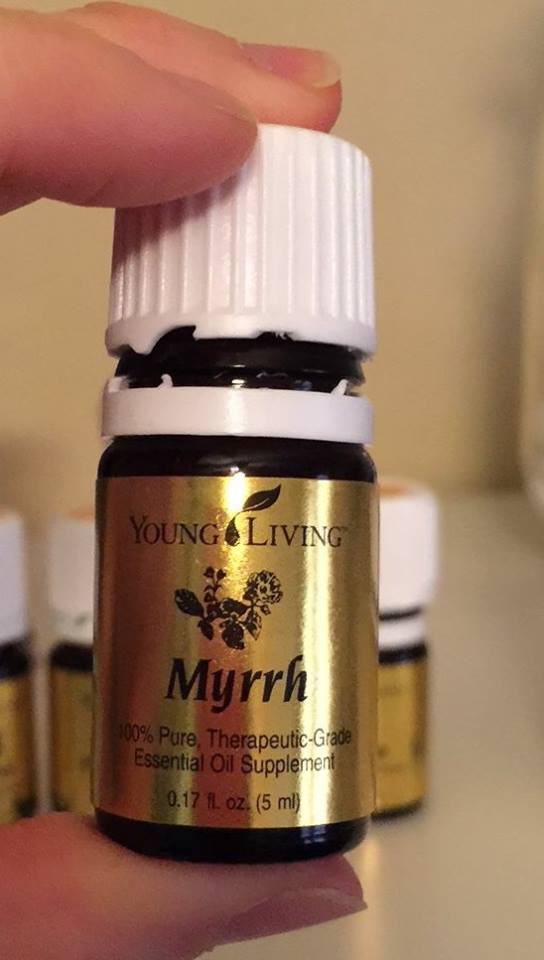 Myrrh has always been a popular fixing oil, from ancient times to the present, to prolong the life of the fragrances in other oils. Hence, it was blended with so many perfumes and ointments in Biblical times that in the Gospels the Greek word for myrrh, muron, was sometimes translated as ointment without revealing that its content included myrrh.
This oil truly smells absolutely DIVINE.
Myrrh is an Oleo-gum-resin from the trunks and limbs of the tree. Note that Frankincense is also a gum resin from a desert tree of the same family Burseraceaeas was the Balm of Gilead. Frankincense, Myrrh and the Balm of Gliead (a tree YL is growing right now in Israel at our Israel f
Emotional support: Hyssop helps with Swallowed Emotions. It allows for movement and helps us to raise our awareness of our emotions. The emotional patterns book has us apply Hyssop to our neck below the thyroid and vocal chords (so in that hollow at the bottom of the neck above the collarbone).
Considered for states of mind characterized by a conscious urge to find a new direction, yet one frustrated by an equally powerful, often hidden, sense of self-doubt.
Myrtle is a beautifully gentle oil that is an amazingly safe option for babies and children if you find Eucalyptus or Peppermint too strong for them. It has those wonderful vapors too. I have always loved for a sinus rinse in a Neti pot. Just one drop. I include it along with Rosemary in a mix I do for my neti pot salts. It has worked wonders and is super gentle on my sinuses. Vocalists use it topically over throat and chest before they sing.
Rebecca A:This oil is in Sniffle Ease which I have in my ER order every month. Amazing lung support for the littles!
Ancient uses: Elevating moods and as a perfume (I can see why!)
Hyssop has historically been used spiritually to cleanse, purify and even to forgive sins. It has been used for meditation and rituals as well. During the Passover, the Israelites struck the posts and lintels of their doorways with an branch of hyssop releasing its aromatic oils, along with the lambs blood, as protection from the death angel.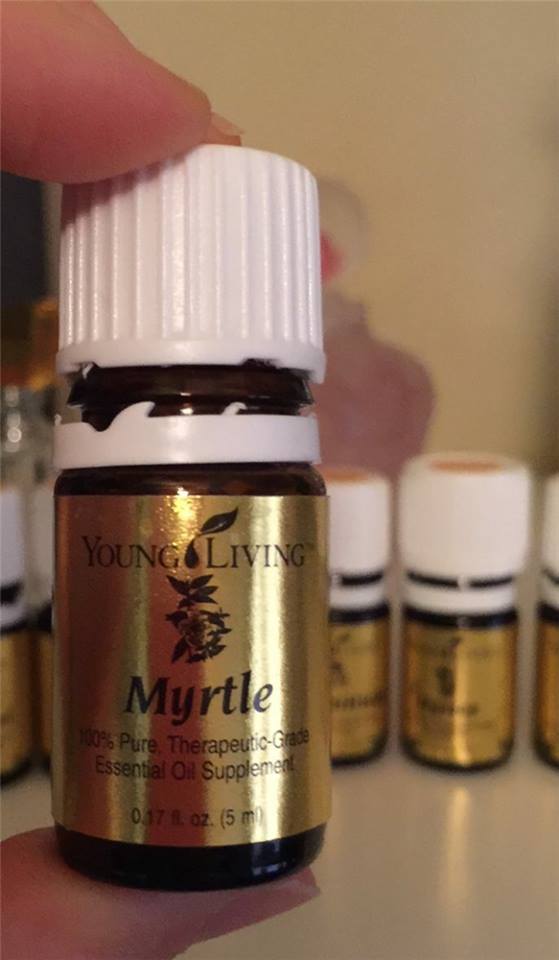 I think everyone in here knows the amazing value ofFrankincenseand how often it appears in the bible and who it was given to…so I am going to share some things you might not know…
Amy E:LOVE!!!! Frankincense is so valuable for so many reasons!!! So calming, so uplifting all at once! I will never forget when Brynn was struggling one week with respiratory issues and a dear upline friend suggested I apply Frank to the crown of her head and chest and pray over her. It may not be compliant to tell you the rest of the story, but lets just say God worked some good things in her little body through His amazing oil Frank!!!!!!
1) Dizziness – not really an emotion per se but I love the mantra: I take back my movement!