Elephant Blue Gray Safari Animals Nursery Baby Boy Hanging Lamp
Gray and Black Chevron Monogram Ceiling Lamp
Pink Gray Elephant Nursery Baby Girl Safari Animal Pendant Lamp
Glitter Pink and Black Pattern Rhinestones Ceiling Lamp
Stars at Dusk – Navy and Grey Pendant Lamp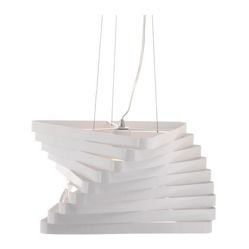 Cherry Blossoms, Turquoise Gray and Tan Print Hanging Lamp
Create a unique and original instagram pendant lamp
Layers of Colorful Handprints Ceiling Lamp
Fisher-man Lamp Coho Salmon Fish Lamp
Jamison Scottish Tartan Hanging Lamp
Jungle Buddies/Friends/Pals Nursery Lamp
If you need help or have a question for Customer Service, please visit ourHelp Center
Vintage Tropical Hawaiian Sea Plane Palm Tree Hanging Lamp
Navy Blue Elephant Baby Boy Nursery Safari Animals Pendant Lamp
Ice Blue Vintage Damask Pattern with Grungy Finish Ceiling Lamp
You are currently shopping in Zazzles pendant lamps section, where youll find a great variety of hanging lamps ready to be customized or purchased as is. Perfect for adding a touch of style to any living space, these hanging ceiling lamps are beautifully printed with vibrant colors. To view other products, go to our mainarea.
Colourful Rocket Ship Outer Space Kids Room Lamp
Beautiful Softball Red Chevron Pendant Lamp
PLANET EARTH v2 (solar system) ~ Ceiling Lamp
Retro Turquoise Diamonds & Starbursts Pendant Lamp
Get exclusive offers by signing up to our mailing list. Enter your email address.
Maxwell Scottish Tartan Pendant Lamp
We promise 100% satisfaction.If you dont absolutely love it, well take it back!
Boho Moroccan Bright Bedroom Hanging Light Hanging Lamp
Did you find what you were looking for?
Create Your Owni class=zazzicon zazzicon-att-signed-open/i
Navy Blue Preppy Nautical Stripes Hanging Lamp
Audubon Heron Birds Songbirds Collage Lamp
Yellow Gray Safari Elephant Nursery Neutral Baby Pendant Lamp
Audubon Hummingbird Birds Floral Hanging Lamp
Music Pattern Blue Aqua Pink Purple Musical Notes Pendant Lamp
Mid Century Modern Starburst Hanging Lamp
Musical Pattern Pink Aqua Blue Purple Music Notes Pendant Lamp
Blue Watercolor Quatrefoil Block Print Pendant Lamp
Adorable Baby Custom Panda Bear Hanging Lamp
Gold Music Notes Pattern On Any Color Hanging Lamp
Cute Jungle Baby Animals Pendant Lamps
Cute Outer Space Themed Ceiling Lamp
Pink White Vintage Damask Pattern 1 Ceiling Lamp
Purple and Green Tie Dye Lamp. Ceiling Lamp
Mid Century Modern Designer Hanging Lamp
Nautical Theme Pendant Lamp: Navy Pendant Lamp
Wolf Pencil Sketch Image Tiled Pattern Pendant Lamp