How To Replace a Plastic Pull Chain Light Fixture
How to Wire and Install a Ceiling Fan
This is one of those tried and true tools of the trade that electricians cant imagine doing their job without.
Wiring a Ceiling Fan for Separate Control of Fan and Light
The latest in my series of Internet Electrician E-Books covers the use of a digital multi meter.
Video: Fluorescent Light Fixture Repair
Wiring the keyless ceiling light fixture or lamp holder is a common DIY wiring task, however, as with all work involving electrical, necessary safety precautions must be followed.  In the following video, I demonstrate the steps to installing and wiring the common plastic (or sometimes porcelain) chandelier, or as it is better known, the keyless light fixture.
This entry was posted inHow-To-VideosLighting. Bookmark thepermalink.
The keyless light fixture or lamp holder is one of the simplest ceiling fixtures and is controlled and operated by a switch.  This type of light fixture is commonly used to provide lighting in closets, pantries, basements your more out of the way locales in the home.  While not pretty, it is functional and serves the purpose of providing an adequate light source.
If youre looking for a good reference to help you understand simple home wiring, I personally recommend The Basics of Household Wiring DVD.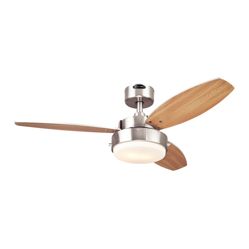 Video Quick Tips: Replacing a Faulty Pull Chain Light Fixture
How To Replace a Plastic Pull Chain Light Fixture