If youre considering replacement windows, think big: Group a variety of window styles to add architectural interest to a room while allowing plenty of wall space on which to hang artwork.
Versatile track lighting has many virtues: It can act as a downlight, a flood light, a spotlight, and an accent light. Fitted with enough light fixtures, a track lighting system can also serve as a rooms overall illumination system. Track lighting is flexible, allowing you to change the location and direction of the individual fixtures to suit any room arrangement.
Learn how to brighten any room in style with these top five lighting trends.
Whether its for reading or relaxing, the right lighting helps us do all our living better. Add instant style and function to your living spaces with these ideas for accent lighting, chandeliers, sconces, and more.
Not to be confused with fanlights — fan-shape windows, typically located above the entry doors on many Federal-style houses — fan lights refer to lighting fixtures attached toceiling fans.
For lots of light from an unobtrusive source — such as the illumination needed in thisliving room– its hard to beat recessed lighting. With illumination provided by halogen, incandescent, or compact florescent bulbs, recessed can lights allow you to position a focused, downward-facing beam exactly where you need it. You can also overlap beams for overall lighting from a virtually invisible source. Dimmers and separate switches for various light banks allow you to change the character and emphasis of a rooms illumination.
These latter-day fan lights come in many varieties. They include multiple lamps on three or more arms extending from the bottom of the fan, or even contemporary-style mini spotlights that can be selectively aimed similar to track lighting.
The most classic of allliving roomlighting fixtures is the chandelier. Generally positioned in the center of the room directly over the main seating area, these elaborate lighting fixtures are at once the rooms main source of illumination and works of art. Their sculptural shapes fill the void between the ceiling and the living space, and their twinkling, often candle-shape bulbs provide a multipoint illumination that softens shadows and makes the rooms highlights sparkle.
In many ways, the oldest lighting fixture — the window — is still the best. A window brings lots of broad-spectrum daylight into a room. A windows shape, trimwork, muntins, and moldings add interest to the wall, and offer a view that makes the room seem as big as the outdoors. South-facing windows offer passive solar heat gains that can keep aliving roomwarm and welcoming in cold climes.
Sconces are lighting fixtures that attach to the wall rather than the ceiling. They might be equipped with shades or with glass diffusers to soften their light, as theyre often installed at or near eye level.
Theres nothing like firelight to connote coziness and romance, and thisliving roommakes the most of it; in addition to the blazing hearth, candles amassed on a tray suspended from the ceiling add a cheerful glow. The rooms rustic furnishings and exposed beams complement the firelights nostalgic feel.
Hung either individually or in groups from a ceiling, these lighting fixtures provide a mobile-like effect thats equally attractive whether the bulbs are on or off. While often used in contemporary interiors, the minimalist lanterns work just as well in updated traditional interiors such as this one.
Skylights are a dramatic way to bring daylight into aliving room, and they are especially effective at adding sunshine to areas that window light cant reach. Because they face upward, skylights bring in a great deal of light for their size.
Tip:Special bulbs rated for fan light use are recommended, as these are resistant to the vibration caused by the fan — something that can cause regular bulbs to fail prematurely.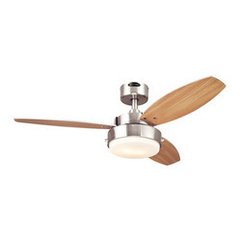 Globe-shape paper lanterns are inexpensive and unobtrusive, and they cast a soft, even, omnidirectional light thats both pleasing and effective. Such lamps are available in a wide variety of sizes and can use either standard incandescent or compact florescent bulbs.
Lighting can set the mood of a room — not just by the light it gives off and the mood it sets but by the actual light fixtures. Consider design, as well as function, when choosing the right light fixtures for your rooms.
Light Bulbs: Choose the Right Bulb for the Job
Consider a tubular skylight to bring light into a room in an area without much ceiling space. These fixtures pipe daylight in from a collector on the roof to a diffuser in the rooms ceiling, without the expense of building a finished skylight well.
Inliving rooms, sconces are often installed in pairs, typically over the mantelpiece or on both sides of the fireplace. There they help define the rooms focal point, and provide accent lighting that complements firelight when a low light level is appropriate, such as hosting after-dinner gatherings.
The lines of your lighting fixtures can provide sculpture as well as illumination. Use small-scale track beams to put the spotlight on bookshelves, artwork, and display items. Choose a lightbulb that will render colors more accurately than ordinary incandescent bulbs and lend an extra sparkle to fine-wood veneers and gilded picture frames.
Pure white paint reflects significantly more light than does even a slight tint of off-white, and glossy surfaces reflect more than other textures. This living rooms open layout and glossy white ceiling make the most of its recessed lighting.
Dimmer switches in the chandeliers lighting circuit allow varying light levels.Click hereto learn how to install a chandelier and dimmer switch.
Floor lampscome in many styles; are portable, allowing for flexibility in use; and cast light up, down, and out simultaneously, producing an even light that minimizes harsh shadows. Floor lamps create interest at eye level, and their availability in many materials and designs means they fit any style of decor.
Light layers should be placed to bounce illumination throughout a room and eliminate shadows from corners. In thisliving room, a burnished metal chandelier supplies overall light and visual interest. Twin sconces supply soft accent lighting and define the area around the fireplace and mirror. A scrollingfloor lampoffers task lighting for the seating area.
Pendant fixtures — in combination with recessed lighting — bring plentiful light and character to this family-styleliving room. Often used in high-ceilinged rooms such as libraries and great-rooms, pendant lights bring the source of illumination closer to where its needed — and provide visual interest overhead.
With its large bank of windows and white woodwork, ceiling, and bookcases, this room requires little in the way of supplementary illumination. Accent lighting from sconces, one over each bank of built-in shelving, plus a small lantern over the doorway, subtly illuminate the space. The sconces are mounted high on the wall, spilling light over display pieces that fill the shelves and add to the rooms visual interest.
A large, windowlike mirror magnifies light and brings antique appeal to this neutralliving room. Light walls and plentiful natural light minimize the need for lamps and overhead lighting.
Not all light fixtures are designed primarily for illumination. These chandelier-style sconces, for example, are accent lighting primarily designed to add shape, texture, and contrast to walls. Most sconces are symmetrically placed, flanking a focal point such as a fireplace or large mirror.