For the first time in my memory, which goes back to 1977, the highest price for a lamp at auction was $22,000 in Chicago, Duncan added. and went from there very quickly to six figures. Every three or four months theres a Wisteria for sale and the price is always in the high $100,000 or $200,000.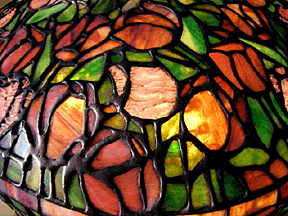 The goal of this comprehensive guide is to inform and educate collectors so they can buy and sell with confidence. Filled with more than 4,300 new color images, expert insight on everything from cherished classics to the latest trends, and vetted values throughout makes this book the premiere antiques reference.
HAVE A QUESTION ABOUT ANTIQUES OR COLLECTIBLES?
An occasional feature about caring for your antiques and collectibles.
The market for Tiffany lamps is very bright, even luminescent, said Duncan. Its a very strong market which has suddenly turned up another notch. In fact, it has never been stronger.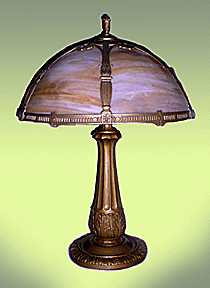 With Tiffany lamps fetching astronomical prices, how can a buyer know that a lamp is an original Tiffany? According to Alistair Duncan, Tiffany expert and author of the book, the glass is the identifying characteristic. A lamps style or signature isnt the only criteria from which to judge it, she said. Some models only had the base signed, some the shades. But provenance, or a history of its owners, is probably more important. Though some lamps may come onto the market from someones attic and, therefore, not have a provenance, in most cases, the first thing I try to establish is a provenance.
on antiques to your group or organization.
By his vision and energy, Louis C. Tiffany succeeded in blending classical motifs with bold new techniques in glassmaking to create a distinctive American art form. The demand for Tiffany lamps among todays collectors attests to the lasting value of his work.

Tiffanys magnificent lamps were an instant commercial success and won prizes and awards wherever they were displayed. Thus, his designs were emulated by several American companies, including Handel, the Pairpoint Corporation and Quezal. While Handel and Pairpoint concentrated upon creating innovative lampshades, often, but not always, in the style of Tiffany, Quezal helped to satisfy the increasing demand for the iridescent glassware popularized by Tiffany in America.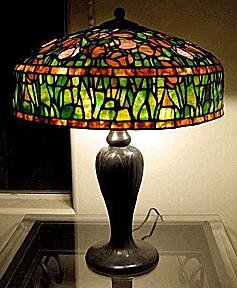 Read more about Tiffany and his lamps.
Today original Tiffany lamps are sought highly by collectors. A Magnolia auctioned in 1985 sold for $528,000. One auctioned recently, sold for $990,000. A Zinnia recently sold for over a million.
Artistic Glass of Atlanta, Georgia, for example, offers a wide selection of Tiffany reproduction lamps in its showroom. Tiffany lighting has been expanded in application since the time when Tiffany created the first ones in 1899. They are now available in hanging, ceiling flush mounts, fan mounts, chandelier, wall sconces and small accent lamps. They are also available in all the traditional functions as well such as table and floor lamps.
Whats astonishing, noted Duncan, is that for the first time, demand exceeds supply. There were always lots of lamps out there, she said. but a collector in Nagoya, Japan, has a opened a private museum, the Louis C. Tiffany Museum, in 1994. He has vacuumed up the best of everything. The catalog for the museum, along, sells at the Metropolitan Museum of Art in New York for $145. Unfortunately, for most collectors, prices are prohibitive now.
This simple tale illustrates just how volatile the Tiffany lamp market has become: As prices go up and up, objects go round and round, often with bewildering speed. A southern client sent a photograph of a Tiffany lamp to Christies and, following an exchange of correspondence, the lamp arrived in New York where, on inspection, it was found to be a modern reproduction. The owner was notified and the lamp returned. It was immediately placed in a local auction where it was purchased and sent by the next owner–to Christies. It was again returned. Over the next three months the piece is now known to have changed hands three further times, making its way, finally, into a Tiffany collection in California just in time to be included in a shipment–to Christies. The entire episode, from the time the first photograph of the lamp was sent to the time that the lamp made its third visit to New York took only seven months, highlighting the frantic pace at which the Tiffany market can operate.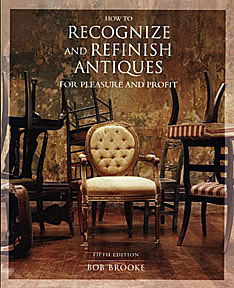 A Lotus sold at auction last December for $2.8 million, the highest amount for public sale, she said. But there have been quite a few lamps reaching the seven-figure level at auction. That very Lotus lamp I sold privately in 1994 in Japan for $4.6 million from the owner here in New York, who had originally had purchased two of them. The first one was sold at Sothebys a year earlier for $1.1 million. The second came back and was sold at Christies.
How to Recognize and Refinish Antiques for Pleasure and Profit
A Tiffany-style lamp, on the other hand, A Tiffany style lamp is a lamp made by the same technique as Tiffany studios, but are totally new designs crafted by different artists. Often they will resemble a Tiffany design, but have subtle differences. Tiffany style lamps will begin at the price of about $100 and go to as much as $5000 depending on their quality and size.
Tiffany retired in 1918, but he kept a watchful eye on the company. Nash carried on the business, but his later work, fighting a rearguard action against Art Deco, wasnt of the same quality. In 1928, L.C. Tiffany severed all connection with the firm, withdrawing permission to use his name.
Reproductions are quite common. Currently almost all of Tiffany Studios bronze lamp bases are being reproduced. And probably almost anything Tiffany ever made thats pictured in books about Tiffany is now being reproduced or forged–or could be. Names of modern reproducers include several easily confused with original old names–Dale Tiffany, TiffaMini, Quoizel, Handale–and theres even a firm selling to large lighting showrooms under the name Tiffany Studios, though they may have been forced to desist using that name.
Its important to note that much of the genuine work of L. C. Tiffany and Tiffany studios was NOT marked or signed in any way. However, its often easy to forge Tiffany signatures on similar-looking period or reproduction items. Many genuine Tiffany pieces that werent signed originally have probably had forged signatures added to them to increase their worth and make them easier to sell, as well.
To read more of my articles, pleasevisit my Web site.
Have you ever bought an antique or collectible that was less than perfect and needed some TLC? Bobs new book offers tips and step-by- step instructions for simple maintenance and restoration of common antiques.
A Tiffany reproduction is a lamp made by another who reproduced the same design as Tiffany Studios. They sell for significantly less than an original Tiffany lamp, but are essentially made to the same quality standards in most cases. The price range for Tiffany reproductions is generally between $500 to $5000 in the U.S. Those of better quality are generally made from Bullseye, Oceana, Uroboros, Kokomo, Stipple and other glasses that meet this criteria.
The name Tiffany has become a generic term for windows, lamps, and glass of–or imitating–the period. However, there were many other firms in the U.S. and in Europe doing similar and in many cases nearly identical work. This has lead to a great deal of confusion, and much work by others is sold as Tiffany, often with false Tiffany signatures added to it.