Inspiration from the best in the industry. Watch, adapt, adopt!
Swan style chair:A retro-inspired design on a metal frame that can be adjusted in height thanks to a hydraulic lift function. These make great teen bedroom chairs with their bright pop of colour.
50 Uniquely Cool Bedside Table Lamps
Eames Style Lounge Chair:A bedroom lounge chair with real wow factor. This white Italian Aniline Leather and plywood chair with ottoman set is a premium quality reproduction of the iconic design by husband and wife team Charles and Ray Eames.
Bertoia Style Diamond Chair:Harry Bertoia experimented with open forms and metal work, If you look at the chairs, they are mainly made of air, like sculpture, said Bertoia. The original design is also availablehere.
Whether youre an organised sort of a person that prefers to lay out the next days outfit on a chair by the bed, or the disorganised type that leaves todays jeans strewn across it, you appreciate that handy chair. You might like to have a cosy bedroom chair where you can kick back and relax with a good book or amble around the internet on a laptop before rolling into bed, or enjoy a cup of fresh coffee at dawn. Whoever you are, whatever you like to do, a beautiful chair makes a great addition to a bedroom. Heres a selection that covers just about every base and taste.
Grant Featherston-Style Contour Wing Chair:Looking very suave in this dark dramatic setting, this mid-century modern muted fabric armchair has a sleek curved wingback style. A buttoned back creates aclassiclook whilst simple wooden legs give a modern flair.
Bedroom Bean Bag:Well, we couldnt forget a this classic the beanbag!
Comfortable reading chair:You almost dont need a bed when bedroom lounge chairs are as soft as this. If you have the space for a large marshmallow of a seat then check out ourcomfortable reading chairspost for some more ideas. This one comes in a multitude of colours, patterns and fabrics to suit any scheme.
Finn Juhl Model 45 Style Chair:From an original model created in 1945, this is an iconic piece of mid century modern furniture design. Like the original by Danish designer Finn Juhl, this reproduction features a solid timber American Ash wood timber frame. A complicated piece to reproduce due to numerous crucial details, this piece has been intricately handcrafted to maintain the integrity of the original design.
Salt Chair:A modern design with country cottage charm, the Salt chair has a compact footprint making it ideal for small spaces. Finished in water-based opaque paint colours black, white, oak, red, or grey.
Saarinen Style Womb Chair:Another bedroom chair with matching ottoman, this one is upholstered in premium cashmere and high density foam over fiberglass. Originally known as the Wombat Chair, Eero Saarinen created it in 1948. Saarinen designed with the human body form in mind, resulting in organic shapes that are as comfortable as they are curvaceous. This mid-century scandinavian chair is available in an array of colours, including:red, orange, brown, oatmeal, light grey, babyblue, and purple.
Wassily Style Chair:As far as cool bedroom chairs go, this one rates high on the charts. Black bonded leather pieces connect the chrome frame of this contemporary piece.
Eames Style Shell Rocker:Modern rockers make great bedroom accent pieces, they are quirky and relaxing to sit in. They also tip gently forward to allow you to easily put on shoes! This one is a stylish modern twist on a classic. Heavy duty smooth plastic and edgy architectural support bars make these ideal for use as teen bedroom chairs too.
Black Wishbone Style Chair:Looking right at home in this monochrome scheme, this chair has a black wooden frame with a light natural papercord seat.
Bedroom Hammock Chair:Hanging chairs for bedroom schemes create a dreamy look, especially when used as girls bedroom chairs in a softer setting.
© 2008 – 2018 Home Designing – providing inspirationalhome and interior design ideas. All Rights Reserved.
Here is what you get free by subscribing:
Wegner Style Circle Chair:Triple sanded solid hardwood forms the strong and smooth frame of this bohemian-chic chair. It has been crafted by hand, and wheels have been added to the back legs to allow the piece to be moved with ease, without damage to floors.
Eames Style Patchwork Chair:A great one for an eclectic setting. This upholstered chair is also available in plain fabrics in just about every colour of the rainbow.
Wegner Style Wing Chair:If master bedroom chairs should appear masterful then the strong and unmistakable Danish modern stance of this design definitely looks the part; originally created in 1960 by designer Hans J Wegner.
Saarinen Style Tulip Chair:A sleek minimalist design on a pedestal base, the seat has a comfortable organic shape that also works well as adesk chairor at a dressing table. The original is availablehere.
New York Papasan Chair:The curvaceous iron frame of this chair makes it an attractive accent piece. It could be teamed with a cushion for extra comfort.
Share it on any of the social media channels below to give us your vote.
Get Free Updates by Email Or Facebook
Mid Century Style Velvet Bedroom Side Chair:The most comfy bedroom chairs have plush fabric and a supportive back, this chair has both. A broad high back makes this a comfortable option for those on the taller side too.
Bedroom Pendant Lights: 40 Unique Lighting Fixtures That Add Ambience To Your Sleeping Space
Aldama Chair:This update on a classic was co-designed with young talent in the Coyoacan neighborhood in Mexico City. A wider seat, more reclined angle, thick natural leather (instead of the classic beachside plastic) takes this patio staple upmarket and indoors.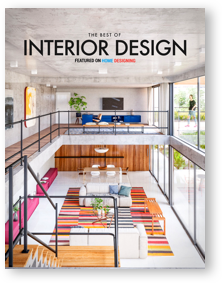 Wegner Style Papa Bear Chair:Goldilocks wouldnt have bothered with Baby Bears chair if shed found this Papa Bear Chair first! With linen upholstery and a pleasantly angled wooden frame, this is an attractive modern classic lounge chair with a matching ottoman. Pairing two of these sets together creates a cosy bedroom sitting area.
Beetle Side Chair:Fans of experimental design, Danish designers Stine Gam and Italian architect Enrico Fratesi were inspired by the aesthetics and movement of a beetle when creating this chair. But its not even the remotest bit creepy, or crawly.
Butterfly Sling Chair:This simplistic brown leather chair could meld with many bedroom schemes. Here, a cosyfaux sheep skinenhances the look.
Vintage Style Walnut Finish Bedroom Side Chairs:A bedroom table and chairs arrangement forms a nice spot for a coffee and a chat. These vintage mod chairs have an attractive wood frame in rich walnut finish that can be easily matched with a side table.
A daily dose of outstanding design pictures and tips in your inbox.
Delivered directly to your inbox. Free.
40 Beautiful Bedroom Chairs That Make It A Joy Getting Out Of Bed Or Not Want To Go There At All!
Follow us for a daily dose of outstanding homes, intelligent architecture beautiful design.
Cool Product Alert: A Dog-Like Desk Lamp
Rattan Swing Bedroom Chair:This indoor swing chair comes in natural rattan or white.
Clear Polycarbonate Chair:A ghost chair is a great option for smaller spaces or within minimalistdecoras it has a barely-there appearance. Its also suitable for both indoor and outdoor use.
Eames Style Molded Plywood Chair With Steel Base:From the mid-century chair that was cited by Time magazine as the best design of the 20th century. This replica of the Eames has a 7-layer plywood molded seat with durable American walnut veneer.
Our mission is to help people visualize, create maintain beautiful homes. We bring to you inspiring visuals of cool homes, specific spaces, architectural marvels and new design trends.
Acapulco Style Chair:A pear-shaped frame of woven vinyl cord gives this modern chair great breathability. The weatherproof design can be used indoors and outdoors and comes in a choice of black, green olive and orange colour ways. There are also plenty of cheaper versions of this style of chairavailable.
Chaise Lounge With Storage:Bedroom chaise lounge chairs add a splash of elegance and this one is not just fancy but functional too; a storage compartment is concealed in its microfiber covered base.
Fabric Barrel Chair:Make a colourful statement with a bright tub chair. This particular one with button tufted back comes in orange, blue, grey, and beige.
Patricia Urquiola Style Husk Chair:How about this blissful setting to house cozy bedroom chairs? Is it the fabric cushioned chair, the roaring fireplace or the woodland view that sets us aglow? We cant be sure, better work on all three.
Other related interior design ideas you might like…
Wegner Style Shell Chair:Gracefully curved for an artistic finish, slightly reclined seating promotes relaxation. Built without compromise to original specifications, these are durable mid-century design reproductions.
Click thisbutton and visitherefor the download link
An ebook with 100+ images of some of the best work we have ever featured.
Platner Style Chair:Available with velvet or linen upholstery, these mid-century modern bedroom chairs make an elegant statement.
Like Architecture & Interior Design? Follow Us…
Tufted Bedroom Rocking Chair:This cosy rocking chair has a tufted back and deep cushioning. Swaying back and forth in this whilst lost a good book you might never go to bed.
Get the best inarchitectureand design
Eames Style Moulded Plywood Chair:Small bedroom chairs dont have to be short on style. This little retro beauty is made from thin sheets of veneer that have been organically sculpted to fit the body. Available in black, natural, red, walnut and wenge finishes.
Arne Jacobsen Style Egg Chair:Made with soft velvet material, this swivel chair is a fun 1970s throwback. A sturdy steel base holds a comfortably contoured seat that cocoons the occupier.
50 Uniquely Modern Wall Sconces That Also Serve As Decorative Pieces
Arne Jacobsen Drop Chair:Shaped like a raindrop, this chair comes in colours storm blue, stone grey, black and white. If you find these modern bedroom chairs a bit pricey, cheaper replicas are availablehere.
Double Papasan Chair:Even more space to lounge!
We will email you the download link for the book
Thonet Style Chair:A cafe style chair inspired by Michael Thonets classic. This new take is a metal version that honours the timeless beautiful curves. It is also stackable.
Papasan Bedroom Chair:Stretch out over this spacious 42-inch design with a luxurious feeling micro suede fabric cushion.