Lamp Chimneys- Dimension of nominal base diameter by make, model and line.
Photos of restored center draft lamps
GERMAN PATENT LETTER CLUES – DRPs AND DRGMs, 1877 to 1945
Note: This wick is in a Valor box and thus does not violate Aladdins Minimum Advertised Price Policy (MAP) of $18.95 for their lamp wicks. Valor, Aladdin and Hattersley are essentially the same company so this is the same wick if sold in an Aladdin box. Use this wick if you need a 1 Aladdin lamp wick with the clips removed.
List by wick number and the heaters that fit them.(A helpful guide for buying on eBay)
How to use Aladdin lamps – the Aladdin Enjoyment Manual pdf download
MODEL 7(August 1917 until July 1919)
Registered Design Numbers For British Lamps
MODEL 10(May 1921 until August 1922)
The lamps above were made in the old Plume & Atwood factory in Meriden, CT. The great floods of August, 1955 destroyed the factory and all the tooling.
England Sales were established in England in 1919, importing directly from the USA. Manufacturing of the following models began there in 1933. Since about 1955 Aladdin UK lamps and burners are made in China and imported through Hong Kong. SeeAladdin Lamp Historyfor more information.
Standard glass lamp chimneys& Kosmos chimneys
Fabulous Sans Rival borosilicate chimney for 14 Kosmos lamps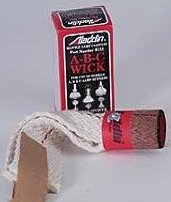 BurnerViews(Courtesy of Aladdin Mantle Lamp Company)
Model Numbers – Years Sold-Aladdin Lamp History
Site Index for all things Perfection
MODEL C(October 1955 until April 1963)
for Aladdin lamps models 12 – 23(Boxed – see above)N106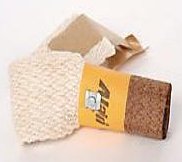 Will fit my 2 1/2 and 2 5/8 chimneys.(Chimneys, click here)(Boxed – see above)960B
Lamp Collectors Resource Library:Old Lamp Catalogs on 3 CDs in SEARCHABLE Adobe- NEW!!!Click Here
Center Draft Lamp chimneysin borosilicate glassfrom Junior Tiny to Mammoth lamps.0M,Rayo Jr.,2 1/2,2 5/8,2 15/16,3 1/8,4,4 1/2
Fits chimneys with top OD of approx. 1.872 to 2.075 which includesmy borosilicate center draft 2 1/2 and 2 5/8 chimneys.(Boxed – see above)N103B
Aladdin lamps were also manufactured in England, Australia and Brazil:
Aladdin lamps were made in the USA until 1963 (by Plume & Atwood, Meriden, CT), after which brass lamps were imported from England. Only the glass lamps continued to be made in the USA. Since 1977 the Aladdin burners have been manufactured in Hong Kong while the fonts are made in the USA and England. Chimneys, wicks and mantles are made in other countries today.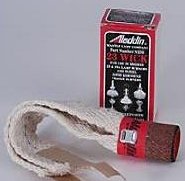 Solid Brass Kone Kap Mantle Adaptor (Converts Models 3-11 for Use with an R150 Mantle). Use this cone if you are using your Aladdin lamp as a heater without the mantle.(Boxed – see above)N146-A
also Miller Sundart Incandescent and Coleman Kero-Lite with carrier removed.
MODEL 3(January 1911 until August 1912)
MODEL 5(Sept. 1913 until August 1914)
MODEL B(Feb. 1933 until September 1955)
Globe Vulcan (Central Vulcan) Chimneys- 16,18,24&30CHIMNEYS AND WICKS
The model of each lamp is designated on the wick raising knob (except Models 1-4).
1 ……………. May 1909-August 1910
The model of each lamp is designated on the wick raising knob (except Models 1-4). Models changed as improvements were made due to new patents, or changes in the operating mechanism. Many of the models look very similar in outer appearance. Some parts are interchangeable while many are not.
The early lamps (Models 1 through 12) were made primarily of brass and nickel plated. Models 1-12 are center-draft lamps. Subsequent models use side draft burners which cannot be used in the earlier lamps. The side-draft burner permitted the company to make glass fonts and beginning in the 1930s glass lamps were made in many attractive colors and patterns.
for hanging lamps(Boxed – see above)102-1A
MODEL 4(Sept. 1912 until August 1912)
(Note:Model 6 Aladdin; Use any Aladdin one inch wick by removing the metal tabs and installing in old 6 wick raiser.Click here for reference.(Boxed wick – see above)N198 – (P989952)
Links to web sitesfor parts, information and restoration.
MODEL A(May 1932 until December 1932)
Student Lamp Sans Rival Chimney with 1 7/8 fitter!!!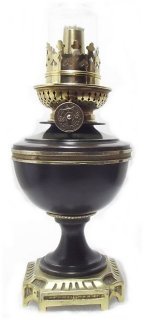 Alphabetical list of most kerosene heaters and the proper wick,& cart checkout.
MODEL 9(August 1920 until August 1920)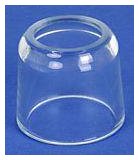 Aladdin Lamp Wicks-Mantles-Burner Parts-
Wicks for virtually every heater, stove and lamp made since 1850
Burner Exploded Viewsand dates of manufacture
Boxed wicksand mantles mailed to Out-of-US destinations require extra postage as any package over 3/4 thickness now costs considerably more to mail. Add $5.00per orderfor boxed items to be mailed out-of-the-United States. $5.00
USE, CARE and WICKING of CENTER DRAFT LAMPS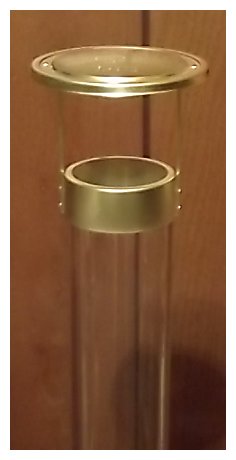 Wick Cleaners-Caps & Gaskets-Chimneys
2 …………… September 1910-December 1910 Sold in the USA from 1909 to Present
MODEL 8(August 1919 until August 1920)
, low altitude all Aladdin and specifically for the BH-210 and 6 hanging lamps. Nominal 2 5/8, will fit other lamps requiring a 2 5/8 chimney less than 11 tall, such as some ships lamps. Fits all Aladdin lamps but best below 3,000 feet altitude. Click photo on right to enlarge to read dimensions.
(Photos, information and history, etc)