STP OIL TREATMENT AND FUEL ADDITIVES
Every vehicle on the road needs one of these.
0.5m hard-wired tinned cable per light
Philips Automotive Globes 6 volt 12 volt 24 volt
WHEEL BEARINGS AND 6202 SERIES SMALL UNIVERSAL BEARINGS
FLASHER UNITS ELECTRONIC AND METAL CAN AND WIRING DIAGRAMS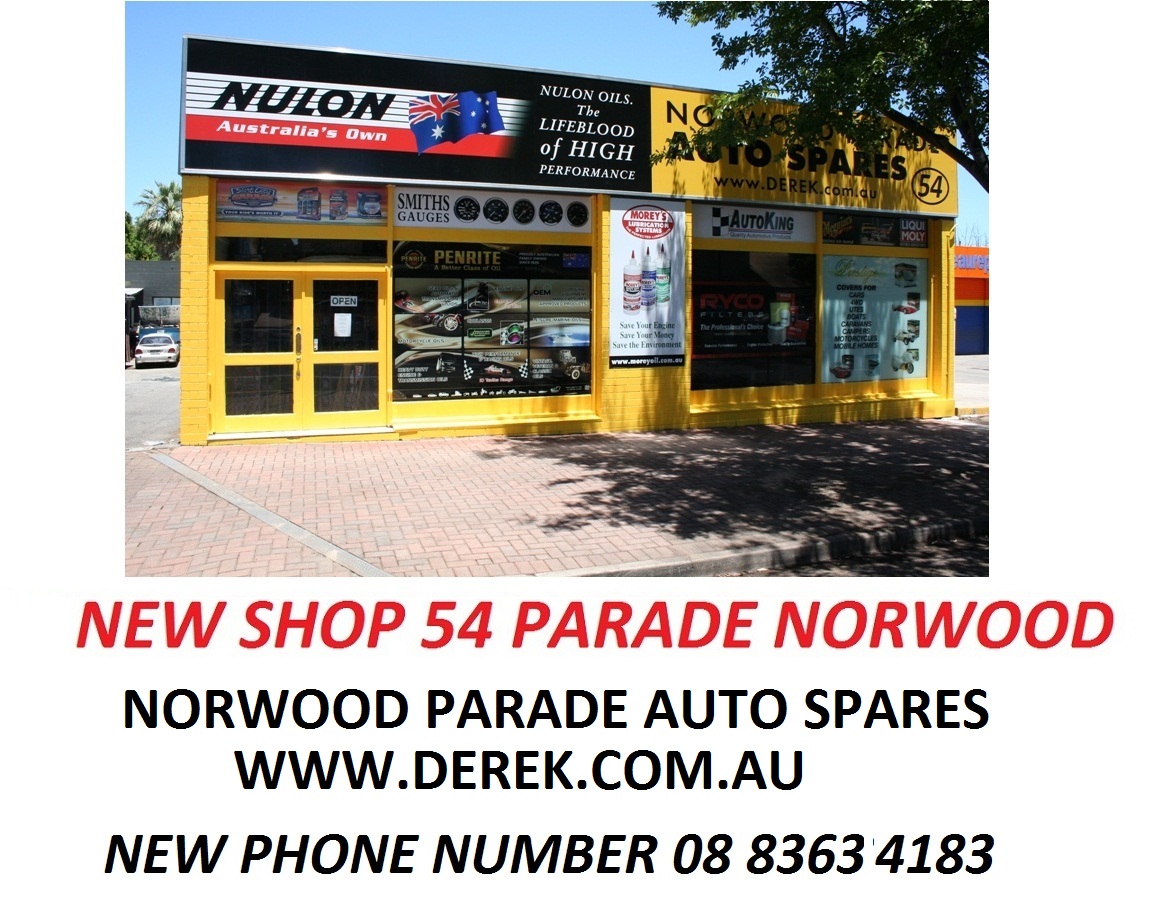 adelaide sydney melbourne hobart brisbane darwin perth ACT

83434: 1 x 12V LED slimline stop/tail, direction indicator & licence plate light
The entire process of the cleaning treatment of the air conditioning system takes approximately 10 minutes, and will take effect immediately.
NARVA POWER SOCKETS MERIT ENGEL FRIDGE USB HELLA DIN
TECTALOY RADIATOR COOLING SYSTEM PRODUCTS
TRAILER LOCKS JOCKEY WHEELS AND SPARES(locks trailer and car together)
CABLE NARVA ELECTRA CONDUIT HEAT SHRINK CABLE ACCESSORIES
OEX Revolution Round 18W LED Flood Light $39.99
Motorcycle Cover and CAPSULE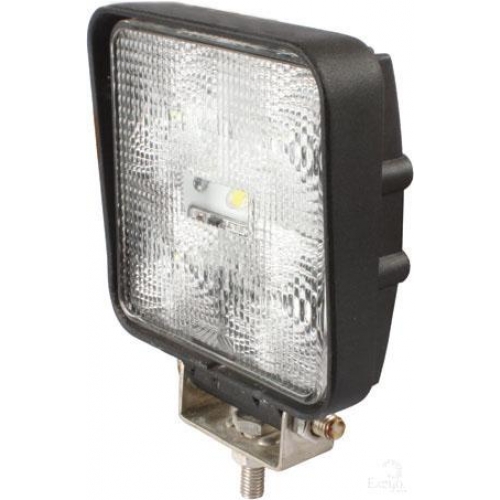 TEFBA RADIATOR FILTER SILVERSEAL AND WELDIT RADIATOR
FUEL CONTAINERS JERRY CANS PETROL DIESEL 2 STROKE
Dont forget to pop in for you wiper blades!
Its easy to install and radiates soundwaves to warn kangaroos and other wildlife of your oncoming vehicle.
We love American Express
TRAILER CABLE (standard and heavy duty)
TR-3 RESIN GLAZE $18.99BACK IN STOCK
It will leave a fresh citrus fragrance after use.
For those on a budget who dont want to sacrifice quality, OEX/Revolution have launched a new range of affordable LED lighting. Affordability doesnt mean that youve got to sacrifice light output either – these LED Flood Lights produce an amazing amount of light.
BLUESTAR WINDSCREEN REPAIR AND LENS REPAIR PRODUCTS
Fix-A-Thread THREAD REPAIR TOOLS AND KITS
Postcode District City/ Town/ Suburb 5000 Adelaide 5001 Adelaide 5005 University Of Adelaide 5006 North Adelaide 5007 Bowden, Brompton, Hindmarsh, Welland, West Hindmarsh 5008 Croydon, Devon Park, Dudley Park, Renown Park, Ridleyton, West Croydon 5009 Allenby Gardens, Beverley, Kilkenny 5010 Angle Park, Ferryden Park, Regency Park 5011 Woodville, Woodville Park, Woodville South 5012 Athol Park, Mansfield Park, Woodville Gardens, Woodville North 5013 Gillman, Ottoway, Pennington, Rosewater, Wingfield 5014 Albert Park, Alberton, Cheltenham, Hendon, Queenstown, Royal Park 5015 Birkenhead, Ethelton, Glanville, Port Adelaide 5016 Largs Bay, Largs North, Peterhead 5017 Osborne, Taperoo 5018 North Haven, Outer Harbor 5019 Exeter, Semaphore 5020 West Lakes Shore 5021 West Lakes 5022 Grange, Henley Beach, Henley Beach South, Tennyson 5023 Findon, Seaton 5024 Fulham, Fulham Gardens, West Beach 5025 Flinders Park, Kidman Park 5031 Mile End, Thebarton, Torrensville 5032 Brooklyn Park, Lockleys, Underdale 5033 Cowandilla, Hilton, Marleston, Richmond, West Richmond 5034 Clarence Park, Goodwood, Kings Park, Millswood, Wayville 5035 Ashford, Black Forest, Everard Park, Forestville, Keswick 5037 Glandore, Kurralta Park, Netley, North Plympton 5038 Camden Park, Plympton, Plympton Park, South Plympton 5039 Clarence Gardens, Edwardstown, Melrose Park 5040 Novar Gardens 5041 Colonel Light Gardens, Cumberland Park, Daw Park, Panorama, Westbourne Park 5042 Bedford Park, Clovelly Park, Padena, St Marys 5043 Ascot Park, Marion, Mitchell Park, Morphettville, Park Holme 5044 Glengowrie, Somerton Park 5045 Glenelg, Glenelg South 5046 Oaklands Park, Warradale, Warradale North 5047 Darlington, Seacombe Gardens, Seacombe Heights, Sturt 5048 Brighton, Dover Gardens, Hove, South Brighton 5049 Kingston Park, Marino, Seacliff, Seacliff Park, Seaview Downs 5050 Bellevue Heights, Eden Hills 5051 Blackwood, Coromandel Valley, Craigburn Farm, Hawthorndene 5052 Belair, Glenalta 5061 Hyde Park, Malvern, Unley 5062 Brown Hill Creek, Clapham, Hawthorn, Kingswood, Lower Mitcham, Lynton, Mitcham, Netherby, Springfield, Torrens Park 5063 Eastwood, Frewville, Fullarton, Highgate, Parkside 5064 Glen Osmond, Glenunga, Mount Osmond, Myrtle Bank, St Georges, Urrbrae 5065 Dulwich, Glenside, Linden Park, Toorak Gardens, Tusmore 5066 Beaumont, Burnside, Erindale, Hazelwood Park, Stonyfell, Waterfall Gully, Wattle Park 5067 Beulah Park, Kent Town, Norwood, Rose Park 5068 Heathpool, Kensington, Kensington Gardens, Kensington Park, Leabrook, Marryatville, St Morris, Trinity Gardens 5069 College Park, Evandale, Hackney, Maylands, St Peters, Stepney 5070 Felixstow, Firle, Glynde, Joslin, Marden, Payneham, Royston Park 5071 Kent Town 5072 Auldana, Magill, Rosslyn Park, Skye, Teringie, Woodforde 5073 Hectorville, Rostrevor, Tranmere, Tranmere North 5074 Campbelltown, Newton 5075 Dernancourt, Paradise 5076 Athelstone, Castambul 5081 Collinswood, Gilberton, Medindie, Vale Park, Walkerville 5082 Fitzroy, Ovingham, Prospect, Thorngate 5083 Broadview, Nailsworth, Sefton Park 5084 Blair Athol, Kilburn 5085 Clearview, Enfield, Northfield, Northgate 5086 Gilles Plains, Greenacres, Hampstead Gardens, Hillcrest, Manningham, Oakden 5087 Klemzig, Windsor Gardens 5088 Holden Hill 5089 Highbury 5090 Hope Valley 5091 Banksia Park, Tea Tree Gully, Vista 5092 Modbury, Modbury North 5093 Para Vista, Valley View 5094 Cavan, Dry Creek, Gepps Cross 5095 Mawson Lakes, Pooraka, The Levels 5096 Gulfview Heights, Para Hills 5097 Redwood Park, Ridgehaven, St Agnes 5098 Ingle Farm, Walkley Heights 5106 Parafield, lisbury South 5107 Green Fields, Parafield Gardens 5108 Paralowie, lisbury, lisbury Downs, lisbury North 5109 Brahma Lodge, lisbury East, lisbury Heights, lisbury Park, lisbury Plain 5110 Bolivar, Burton, Direk, Globe Derby Park, St Kilda, Waterloo Corner 5111 Edinburgh 5112 Hillbank, Elizabeth, Elizabeth East, Elizabeth Grove, Elizabeth South, Elizabeth Vale 5113 Davoren Park, Elizabeth Downs, Elizabeth North, Elizabeth Park, Elizabeth West 5114 Andrews Farm, Blakeview, Craigmore, One Tree Hill, Smithfield, Smithfield Plains, Uleybury 5115 Kudla, Munno Para 5116 Evanston, Hillier 5117 Angle Vale 5118 Buchfelde, Gawler, Gawler Belt, Hewett, Kalbeeba, Kingsford, Willaston 5120 Buckland Park, Virginia 5121 Macdonald Park, Penfield 5125 Golden Grove, Greenwith 5126 Fairview Park, Surrey Downs, Yatala Vale 5127 Wynn Vale 5131 Houghton, Lower Hermitage, Upper Hermitage 5132 Paracombe 5133 Inglewood 5134 Cherryville, Montacute 5136 Norton Summit 5137 Ashton 5138 Basket Range 5139 Forest Range 5140 Greenhill 5141 Summertown 5142 Uraidla 5144 Carey Gully 5150 Eagle On The Hill, Leawood Gardens 5151 Piccadilly 5152 Crafers, Stirling 5153 Biggs Flat, Bradbury, Echunga, Flaxley, Heathfield, Ironbank, Longwood, Macclesfield, Mylor, Scott Creek 5154 Aldgate 5155 Bridgewater, Mount George 5156 Upper Sturt 5157 Outer Adelaide Ashbourne, Cherry Gardens, Clarendon, Coromandel East, Kangarilla 5158 Hallett Cove, O Halloran Hill, Sheidow Park, Trott Park 5159 Aberfoyle Park, Chandlers Hill, Flagstaff Hill, Happy Valley 5160 Lonsdale 5161 Reynella 5162 Morphett Vale, Woodcroft 5163 Hackham, Huntfield Heights, Onkaparinga Hills 5164 Christie Downs 5165 Christies Beach 5166 O Sullivan Beach 5167 Port Noarlunga 5168 Noarlunga Centre, Noarlunga Downs, Old Noarlunga 5169 Moana, Seaford, Seaford Heights, Seaford Meadows 5170 Maslin Beach 5171 Outer Adelaide Mclaren Flat, Mclaren Vale, Pedler Creek 5172 Outer Adelaide Willunga 5173 Outer Adelaide Aldinga, Aldinga Beach, Port Willunga 5174 Outer Adelaide Sellicks Beach, Sellicks Hill 5201 Outer Adelaide Meadows, Prospect Hill 5202 Outer Adelaide Myponga 5203 Outer Adelaide Yankalilla 5204 Outer Adelaide Carrickalinga, Delamere, Normanville, Rapid Bay, Second Valley 5210 Outer Adelaide Mount Compass 5211 Outer Adelaide Encounter Bay, Hayborough, Inman Valley, Mccracken, Victor Harbor 5212 Outer Adelaide Port Elliot 5213 Outer Adelaide Middleton 5214 Outer Adelaide Currency Creek, Goolwa 5220 Outer Adelaide Parndana 5221 Outer Adelaide American River 5222 Outer Adelaide Penneshaw 5223 Outer Adelaide Kingscote 5231 Outer Adelaide Kersbrook 5232 Outer Adelaide Cudlee Creek 5233 Outer Adelaide Gumeracha 5234 Outer Adelaide Birdwood 5235 Outer Adelaide Eden Valley, Mount Pleant, Springton 5236 Outer Adelaide Tungkillo 5237 Outer Adelaide Palmer, nderston 5238 Outer Adelaide Bowhill, Mannum, Nildottie 5240 Outer Adelaide Lenswood 5241 Outer Adelaide Lobethal 5242 Outer Adelaide Balhannah 5243 Outer Adelaide Oakbank 5244 Outer Adelaide Charleston, Mount Torrens, Woodside 5245 Outer Adelaide Hahndorf, Verdun 5250 Outer Adelaide Littlehampton 5251 Outer Adelaide Bugle Ranges, Mount Barker, Wistow 5252 Outer Adelaide Brukunga, Kanmantoo, Nairne 5253 Murraylands Murray Bridge 5254 Murraylands Callington, Monarto South, Mypolonga 5255 Outer Adelaide Finniss, Langhorne Creek, Strathalbyn 5256 Outer Adelaide Clayton, Milang 5259 Murraylands Jervois, Narrung, Point Mcleay, Raukkan, Wellington 5260 Murraylands Tailem Bend 5261 South Cooke Plains, Coomandook, Culburra, Ki Ki, Yumali 5262 South Binnum, Frances, Hynam, Kybybolite 5263 South Coonawarra 5264 Murraylands Meningie 5265 South Coonalpyn 5266 South Tintinara 5267 South Keith 5268 South Bordertown 5269 South Wolseley 5270 South Mundulla 5271 South Naracoorte, Padthaway 5272 South Greenways, Lucindale 5273 South Avenue Range 5275 South Kingston Se 5276 South Robe 5277 South Nangwarry, Penola, Tarpeena 5278 South Kalangadoo 5279 South Mount Burr, Trihi 5280 South Beachport, Hatherleigh, Millicent, Rendelsham, Southend, Tantanoola 5290 South Mount Gambier 5291 South Allendale East, Carpenter Rocks, Donovans, Glencoe, Kongorong, Mil-lel, Moorak, O B Flat, Port Macdonnell, Yahl 5301 Murraylands Geranium, Jabuk, Moorlands, Parrakie, Peake, Sherlock 5302 Murraylands Lameroo 5303 Murraylands Parilla 5304 Murraylands Peebinga, Pinnaroo 5306 Murraylands Wynarka 5307 Murraylands Karoonda, Marama 5308 Murraylands Copeville 5309 Murraylands ndalwood 5310 Murraylands Wanbi 5311 Murraylands Alawoona, Paruna, Taldra 5312 Murraylands Veitch 5320 Murraylands Morgan 5321 Murraylands Cadell 5322 Murraylands Ramco 5330 Murraylands Lowbank, Waikerie 5331 Murraylands Kingston On Murray 5332 Murraylands Moorook 5333 Murraylands Loxton, Loxton North, Taplan 5340 Murraylands Paringa 5341 Murraylands Cooltong, Renmark 5342 Murraylands Monash 5343 Murraylands Berri, Lyrup, Winkie 5344 Murraylands Glossop 5345 Murraylands Barmera, Loveday 5346 Murraylands Cobdogla 5350 Outer Adelaide ndy Creek 5351 Outer Adelaide Cockatoo Valley, Lyndoch, Williamstown 5352 Outer Adelaide Bethany, Krondorf, Rowland Flat, Stone Well, Tanunda 5353 Outer Adelaide Angaston, Black Hill, Cambrai, Keyneton, Moculta, Sedan 5354 Murraylands Swan Reach 5355 Outer Adelaide Marananga, Nuriootpa, Seppeltsfield, Stockwell 5356 Outer Adelaide Truro 5357 Murraylands Blanchetown, New Well 5360 Outer Adelaide Greenock, Nain 5371 Outer Adelaide Roseworthy, Shea-oak Log, Templers 5372 Outer Adelaide Freeling 5373 Outer Adelaide Hamilton, Kapunda 5374 Outer Adelaide Bower, Eudunda, Sutherlands 5381 Outer Adelaide Robertstown 5400 Outer Adelaide Pinkerton Plains, Wasleys 5401 Outer Adelaide Hamley Bridge 5410 Outer Adelaide Linwood, Stockport 5411 Outer Adelaide Tarlee 5412 Outer Adelaide Riverton 5413 Outer Adelaide Marrabel, ddleworth 5414 Outer Adelaide Manoora 5415 Outer Adelaide Mintaro 5416 Outer Adelaide Farrell Flat 5417 Murraylands Booborowie, Burra 5418 Northern Mount Bryan 5419 Northern Hallett 5420 Northern Whyte Yarcowie 5421 Northern Terowie 5422 Northern Peterborough 5431 Northern Hammond, Morchard, Orroroo, Tarcowie 5432 Northern Carrieton, Cradock 5433 Northern Quorn 5434 Northern Hawker 5440 Northern Cockburn, Manna Hill, Olary, Yunta 5451 Outer Adelaide Auburn 5452 Outer Adelaide Watervale 5453 Outer Adelaide Clare, Hoyleton, Penwortham 5454 Murraylands Spalding 5455 Outer Adelaide Hilltown 5460 Outer Adelaide Owen 5461 Outer Adelaide Balaklava 5462 Outer Adelaide Blyth 5464 Outer Adelaide Brinkworth, Koolunga 5470 Murraylands Yacka 5471 Murraylands Gulnare 5472 Murraylands Georgetown 5473 Murraylands Gladstone 5480 Murraylands Appila, Laura 5481 Murraylands Murray Town, Wirrabara 5482 Murraylands Booleroo Centre 5483 Northern Melrose 5485 Northern Wilmington 5490 Murraylands Caltowie 5491 Murraylands Jamestown 5493 Murraylands Yongala 5495 Northern Mambray Creek, Port Flinders, Port Germein 5501 Outer Adelaide Dublin, Lewiston, Lower Light, Middle Beach, Port Gawler, Two Wells, Windsor 5502 Outer Adelaide Mallala, Reeves Plains 5510 Outer Adelaide Lochiel 5520 Outer Adelaide Snowtown 5521 Outer Adelaide Redhill 5522 Outer Adelaide Port Broughton 5523 Murraylands Crystal Brook, Merriton 5540 Murraylands Port Pirie, Port Pirie South, Port Pirie West, Risdon Park, Risdon Park South, Solomontown 5550 Outer Adelaide Bowmans, Port Wakefield 5552 Outer Adelaide Paskeville 5554 Outer Adelaide Jericho, Jerulem, Kadina, Matta Flat, New Town, Wallaroo Mines 5555 Outer Adelaide Alford, Lake View, Mundoora 5556 Outer Adelaide Wallaroo 5558 Outer Adelaide Agery, Cross Roads, East Moonta, Hamley, Kooroona, Moonta, Moonta Bay, Moonta Mines, Nalyappa, North Moonta, North Yelta, Port Hughes, Yelta 5560 Outer Adelaide Bute 5570 Outer Adelaide Clinton, Port Clinton, Price 5571 Outer Adelaide Ardrosn, Pine Point 5572 Outer Adelaide Arthurton 5573 Outer Adelaide Balgowan, Maitland, Point Pearce, Port Victoria, South Kilkerran, Weetulta 5575 Outer Adelaide Brentwood, Corny Point, Marion Bay, Minlaton, Point Turton, Port Rickaby, Stenhouse Bay, Wool Bay 5576 Outer Adelaide Yorketown 5577 Outer Adelaide Warooka 5580 Outer Adelaide Curramulka 5581 Outer Adelaide Port Vincent 5582 Outer Adelaide Stansbury 5583 Outer Adelaide Coobowie, Edithburgh 5600 Northern Iron Baron, Whyalla, Whyalla Playford 5601 Northern Iron Knob 5602 Eyre Cowell 5603 Eyre Arno Bay, Wharminda 5604 Eyre Port Neill 5605 Eyre Butler, Tumby Bay 5606 Eyre Port Lincoln 5607 Eyre Coffin Bay, Coulta, Louth Bay, Murdinga, Ungarra, Venus Bay, Wangary, Wanilla, Warrachie, Warrow 5608 Eyre Whyalla Norrie, Whyalla Stuart 5609 Eyre Whyalla Jenkins 5630 Eyre Edillilie 5631 Eyre Cummins 5632 Eyre Yeelanna 5633 Eyre Lock 5640 Eyre Cleve 5641 Eyre Buckleboo, Kimba 5642 Eyre Darke Peak, Kielpa, Rudall 5650 Eyre Warramboo 5651 Eyre Kyancutta 5652 Eyre Wudinna 5653 Eyre Yaninee 5654 Eyre Minnipa 5655 Eyre Poochera 5660 Eyre Cungena 5661 Eyre Wirrulla 5670 Eyre Elliston 5671 Eyre Calca, Port Kenny 5680 Eyre Haslam, Smoky Bay, Streaky Bay 5690 Eyre Ceduna, Coorabie, Penong, Thevenard, Yalata 5700 Northern Port Augusta, Port Augusta West 5710 Northern Arkaroola Village, Cook, Kingoonya, Nonning, Stirling North, Tarcoola 5720 Northern Woomera 5722 Northern Andamooka 5723 Northern Coober Pedy 5724 Northern Marla, Mintabie 5725 Northern Olympic Dam, Roxby Downs 5730 Northern Beltana, Blinman, Parachilna 5731 Northern Leigh Creek, Lyndhurst 5732 Northern Copley 5733 Northern Marree 5734 Northern Oodnadatta 5942 Regency Park 5950 Port Adelaide
OIL PRESSURE SWITCHES & BRAKE LIGHT SWITCHES
Customers have told me it also helps against the bug swarms
UPOL Body fillers and Paint Repair Products Bumper fill
Sheepskin Seat Covers Even With Air Bags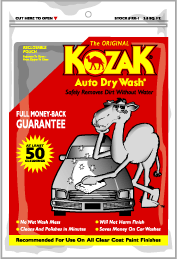 CarPlan Kleen Air has been tested to meet the European standards BS EN 1276 & BS EN 1650, for effectiveness against bacteria and fungi commonly found in vehicle air conditioning.
CHAMOIS ENKA-FILL AND AION PLASTIC KANEBO CHAMOIS AND SPONGES
NEW NARVA SQUARE L.E.D. TRAILER LIGHT PACK with Licence Plate Lamp – Marine 93440BL2 $59.99
Worklights and other Universal spot lights Trailer Lights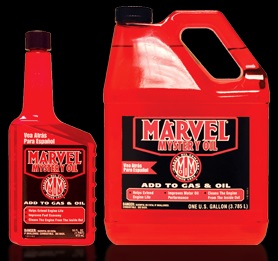 BLUEMAGIC POLISH BLACKJACK TIRE PRODUCTS CLAY MAGIC
HYLOMARGUD GASKET GOO , VALVE GRINDING PASTE
Oil additive containing molybdenum disulphide
STOP THE KANGAROO CRASHING INTO YOUR CAR
CLICK ON THE BLUE LINKS BELOW FOR THEIR OWN PAGES !!!
Haigh Power Inverters 12 volt to 240 volt
MOREYS FUEL OIL TREATMENTS GREASES AND SPILL SORB
HELLA DRIVING LAMPS AND XENON GAS DISCHARGE DRIVING LAMPS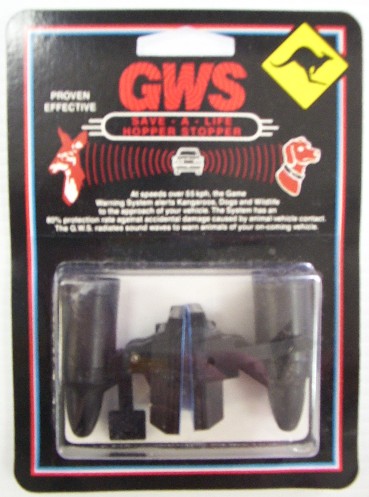 QUICK SMART HAND CLEANERS AND PENETRENE
Brunos webpage and history click on his Photo!
Cargo Chemicals Quiksteel Epoxy Putty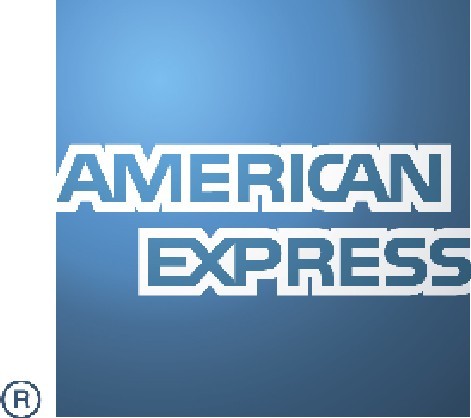 Haigh Electric Air Horns Musical Air Horns Disc Horns
AlcoLimit – Digital Personal Breathalyser
AGS single use oil and lubricant sachets
CHEMTECH CHEMICALS CLEANING AND PROTECTING
Autosol Briteshine Metal Polishes BLACK KNIGHT TYRE PRODUCTS
All lights are backed by Narvas 5 year LED warranty
Nu Finish Once A Year Car Polish Car Wash Products
DAYCO Fuel and Vacumn Heater Hose AND HOSE CLAMPS
MARVEL MYSTERY OIL !!!!!!!! SAME AS REDEX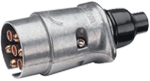 TYRE GAUGES PATCHES ENGINE SPARK PLUG AIR PUMP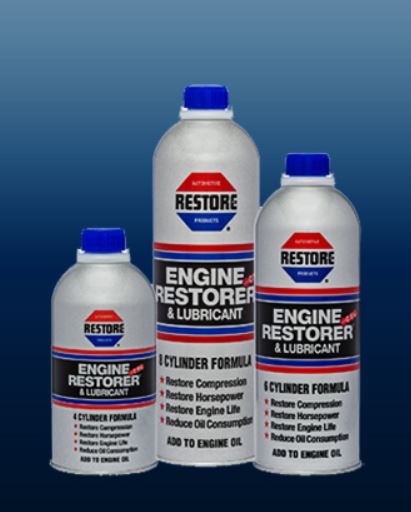 RYCO OIL FILTERS AIR FILTERS FUEL FILTERS
STM OIL PUMPS AND GREASE GUNS OIL BOTTLES
We are regulary cheaper than Repco Super Cheap Auto Sprint Auto Parts MotoQuip Motor Traders Burson
Battery Chargers CTEK PROJECTA ARLEC 6 VOLT 12 VOLT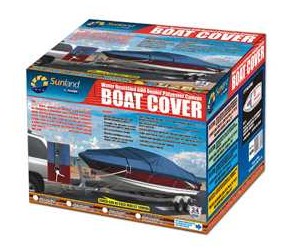 HOLTS DUPLICOLOR CALIPER PAINT AND OTHER SPECIALTY PAINTS
kenco premium brushware and detailing products
PENRITE HYDRAULIC OILS ISO32 ISO46 ISO62
RESTORE Engine Restorer Oil Additive
93430: 1 x 12V LED slimline stop/tail & direction indicator light
12 VOLT ACCESSORIES AND VACUUM CLEANERS
PROKIT 12 volt IGNITION COILS $20 INC postage!!!!!!
ENKA-FILL CHAMOIS AND AION PLASTIC KANEBO CHAMOIS AND SPONGES
BARS LEAKS BUGS BARS RUST RADIATOR FLUSH AND WINDSCREEN PRODUCTS
SLiME and LIQUID PATCH Tire Sealant great for tube and tubeless tyres
Inox and Lanox Lubricants And Battery Conditioner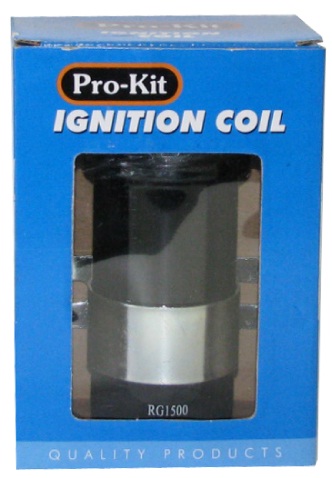 Kleen Air is an efficient air conditioning cleaner and purifier.
NARVA TRAILER PLUGS, SOCKETS AND ADAPTORS
Purple Metal Polish California Custom Products
Mounting: Single Mount or Surface Mount (Both Brackets Included)
EVAP-O-RUST AMAZING RUST REMOVING PRODUCT..!!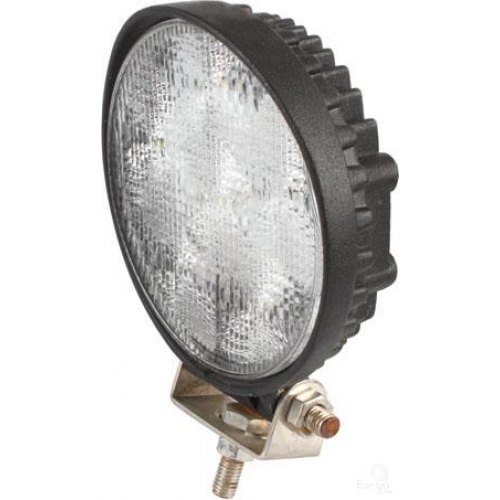 KLIPPAN SEATBELTS BABY SEAT FITTINGS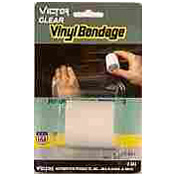 PUBLIC HOLIDAYS 11.00am – 1.30 pm call first !
OEX Revolution Square 15W LED Flood Light $39.99
Faithful Friend and Part of the shop!!
VHT ENGINE ENAMEL FLAME PROOF EXHAUST MOTORCYCLE CHAMBER PAINTS
HAIGH GRAB KITS WASHERS NUTS E CLIPS FUSES
NULON FUEL OIL ADDITIVES AND SPRAY LUBRICANTS
It eliminates bacterial mould and fungi growing in vehicle air conditioning units caused by a build up of microorganisms that cause unpleasant odours.