Visit Our Website! Golden Estate Sales
Various Upholstered & Hardwood Furnishings, BR Sets, Decorator Items, Entertaining Pieces, Artwork, Electronics, Collectibles, China, Glassware, Waterford Crystal, Haviland China, 3 Sets Of Bar Stools, Football, Baseball & Basketball Card Collections, Bobblehead Collection, Sports Equipment, Golf Equipment, PA House Tall Clock, Frames, Lot Of Pittsburgh Sports Memorabilia, Linens, Accessories, Costume Jewelry, Kitchen Items, Small Electrics, X-mas/Holiday, Mirrors, Lamps, Outdoor Furnishings, Weber Gas Grill, Lots Of Exercise Equipment, Garage Items, Lawn & Garden, Extension Ladder, Lots Of Other Misc. Items,
Pleasevisit our websiteto view ALL AUCTIONS and to place your bids.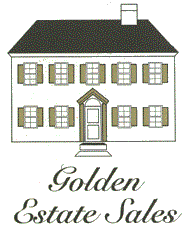 Auction is still being assembled, final date to be announced, to end towards the end of the week of July 9th. Check website for updates and pictures.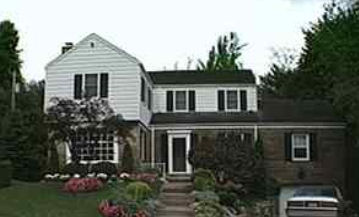 Search Craigslist for Estate Sales! OR Anything Else. i.e. estate sale November 14

Born unto the internet February 14th, 2009
UPPER ST. CLAIR, 152412 Day Sale, Saturday, July 14, 7:30 a.m. 3:00 p.m. &Sunday, July 15, 9:00 a.m. 2:00 p.m.Dir:Morton Rd. OR Morrow Rd.,1152 Tall Trees Drive,Follow The Directions, No Yellow Arrows Allowed In USC!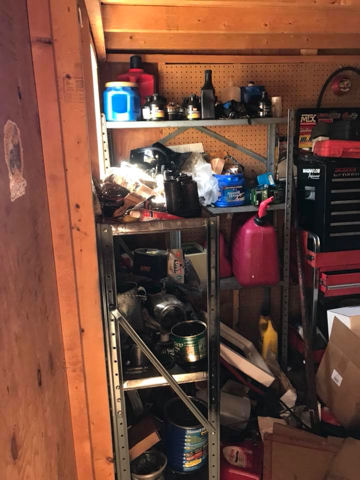 All items listed, described and pictured on Pittsburgh Estate sales . com are thesole responsibility of the estate liquidator, or listing party.Pittsburgh Estate Sales . com is not responsible for, and make no guaranteefor any items availability, price, condition or authenticity.or errors in the dates, times or addresses of any sale.Charter members may stillLOGINto place their free ad2009-2018 Pittsburgh Estate Sales . Com
Entire contents:Artwork – New Orleans Jazz Print Meirsdorff, Adam Print, Maurice-Fried 3-D Framed Artwork, Arts & Crafts Style Oak Furniture )Consists of loveseat with inlay, rocking chair & chair , area rugs, Sterling Flatware, Fireplace Screen, Anirons, & set of tools, lots of glassware, tons of kitchen pots & Pans, Room Divider, Girls white bedroom set, twin/full beds, chests, dressers, night stand, , Jewelry, Ladies & Mens Designer& Vintage Clothing, linens, 26 Lades bike, Wrought Iron Patio & Deck Furniture, sweeper, dog crate , card table/chairs, Alum. Ladder, Shop Vac, Moore!1166 Beechwood Court 15206! Look for pictures!
Murdoch Estate LiquidationorContact usHere
Shed , Basement Clean out !! Older toys, Black & Decker, Snap On, Craftsmen, Tools, Smoker, AC Unit, Client was a expert at small engines tons of parts , motorcycle parts, outside furniture, rototiller, kids atv needs work, weight lifting, etcCASH ONLY !!!!!!!!
Golden Estate sales is not affiliated with Golden Treasures estate liquidationor Calabria and Co, Estate Sales.
Basic Ad – Quick LinkYou could post your sale HERE!
Member of International Society of Appraisers
Its Yard, Garage and FLEA MARKET Season! Dont forget to check us out onPITTSBURGHFLEAMARKET
(Former Owners of Sewickley Porsche / BMW / Audi Car Dealership)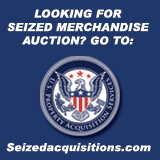 Point Breeze/sq Hill-Mellon Park area – Saturday , July 14 – 7:30-3:00! Great Sale- Something for Everyone!
Spots like those above are available
Norwalk Sofa & Love Seat, Leather Massaging Recliner with Leg Massager, Chair & Ottoman, Chest Coffee Table, End Tables, Buck Wood Burning Stove, Sideboard, Lamps, Floor Lamp, Railroad Lantern Collection, Glass Insulators, Copper Pot, Bird Houses, Pictures, Coal Man, Elephants, Oak Roll Top Desk & Chair, Singer Treadle Stand with Wooden Top, Antique Rocker, Drop Leaf Table, Table & 4 Captains Chairs, Hutch, Faux Fig Tree, Books, Oriental Style Rug, Cuckoo Clock, Knick Knacks, Crystal, Royal Albert China (Service for 10 and Serving Pieces), Silverplate Flatware with Case, Steins, Vintage Lion Cookie Jar, Christmas Dinnerware, Wooden Trash Bin, Toaster, Grill, Westinghouse Pitcher, Butter Dish & Loaf Pan, Coca Cola Hot Dog Cooker, Wok, George Foreman, Roaster, Cutting Boards, Crocks, Tins, Cookbooks, Pyrex, Deep Fryer, Waffle Iron, Electric Skillet, Rotisserie & Grill, Flatware, Bread Maker, King Poster Bed, Nightstand, Chest of Drawers, Armoire, Hall Tree, Antique Mirror, Hanging Light, Mens & Womens Clothing, Shoes & Coats, Lots of Jewelry, New Clark Boots (Size 9), Leather Boots, Sentry Safe, Bookcases, Gas Logs, Fireplace Tools, Computer Desk, Computers, Printers, Dell Monitor, Keyboard, Rolling File Cabinet, Office Supplies, Paper Cutter, Shredder, Plastic Storage & Containers, File Cabinets, Frames, Baskets, Cameras, Tripod, Projection Screen, Ham Radio Equipment, Meters for Ham Radio, JVC Turntable, RCA Stereo & 5 CD Changer, CDs, Music Stand, Radios, Kenmore Sewing Machine, Fabric, Sewing, Craft Notions, Yarn, Crochet Hooks & Crocheted Items, Swarovski Crystal Bead Jewelry Making Supplies & Assorted Silver Accessories, Badminton Rackets, Fisher Price Toys, Games, Barbies & Cases, Pioneer Train, N Gauge Trains, Doll High Chair & Play Pen, Ballerina Music Box, Toy Box Bench, Twin Beds, Chests of Drawers, Crewel Flower Picture, Italian Perego Baby Buggy, 1966 Wedding Gown, Christmas, Christmas Trees, Halloween, Baseball Gloves, Pottery, Totes, Clock, Wooden Cradle, Whirlpool Washer, Whirlpool Dryer, Kenmore Chest Freezer, Stand for Laundry, 50s Dinette Table, Bathroom Wall Cabinet, Towel Bar, Scale, Over the Commode Shelving, Handicap Items, Cat Stand, Ironing Board, Display Easel, Antique Wooden Chair, Shelving, Foot Bath, Folding Chair, Wheel Barrow, 4 Subaru Wheels & Tires, Cover for Back of SUV, Shop Vacs, Small Pool, Sanders, Jig Saw, Drills, Clamps, Lights, Craftsman Radial Arm Saw, Garden Pots & Decorations, Several Tom Clark Gnomes, Several Outside Pavers, Garden Tools, Hanging Light, Central Machinery Bench Grinder, Bird Feeder, Craftsman Self Propelled Mower, Gas Can, Hand Tools, B&D Grass Trimmer, Step Stools, Craftsman Table Jig Saw, B&D Hedge Trimmer, B&D Blower, Horses, Sprayer, Potting Stand, Heaters, Step Ladder, Remington Chain Saw, Bow Saw, Werner Step Ladder, Swivel Stool, Rockwell Scroll Saw, Central Machinery Drill Press, Fishing Poles, Heater for Garage, Craftsman Tool Box, Work Bench, Wood, Vise, Hose, Skilsaw Circular Saw, B&D Circular Saw, Tire Pump, Tom Tom GPS, Garmin GPS, Troy Bilt 14 Snow Thrower, Counter Top, Counter Top with Double Stainless Steel Sink, andSO MUCH MORE!! DONT MISS IT!! PERFECT HOUSE FOR THOSE WHO LIKE TO FLIP HOUSES!

This site best viewed with FIREFOXweb browser
Highlights include a vintage Plycraft Mr. Chair Lounge Chair, 1970s era Stereo Equipment, Large Outdoor Advertising Signs (Audi, Porsche, BMW, Alfa Romeo), Rarer 1990s Era Showroom Promotional Advertising Posters, Ethan Allen Dining Room Table, Tools, Patio Furniture, Christmas Decorations, Lots of Miscellanea.

You can follow the fun ALL WEEK onFACEBOOK!

Dir:Rte. 19 to Waterdam Road, Left on Lakeview to134 Lakeview Drive.
French Provincial DR cabinet, server table/chairs, Noritake china, Franciscan Desert Rose, Oneida flatware. 80s style bedroom chest, mirrors, night stands, bed, jewelry chest. Sofa, wing back chair, gold display cabinet, Bombay chests, sofa table, glass coffee table, lamps, pictures, vintage ornate Ansonia clock, ornate gold mirror, accents. Lift chair, accent tables, bar stools, barware, Magnavox stereo cabinet, 80s table/chairs., bakers rack. Rattan table/chairs, shelf, server, coffee, end tables. Vintage White Rotary ser=wing machine, cuckoo clock. Sony stereo, dolls, books, office desk, file cabinet, holiday, Lionel train set and more!
Pittsburgh Estate Sales now in our 9th year!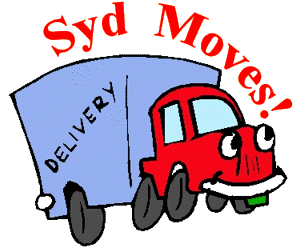 Welcome to Pittsburgh Estate Sales! The PICKING Season is in FULL SWING and will ROCK until July 4th. Watch for some BIG sales coming the rest of June and into July! WE ARE AT THE VERY PEAK SEASON!Check out the NEW PITTSBURGH FLEA MARKET . COMand watch it as it grows. Share with friends or own or run any mall or market. Check this site each week now for new sales and check back all week for updates and dont forget to follow us on Twitter @pghestatesales orLIKE us on FACEBOOKfor news and updates all week long.